Jennifer Lawrence in talks to appear in Darren Aronofsky's new movie
Bang Showbiz
15 October 2015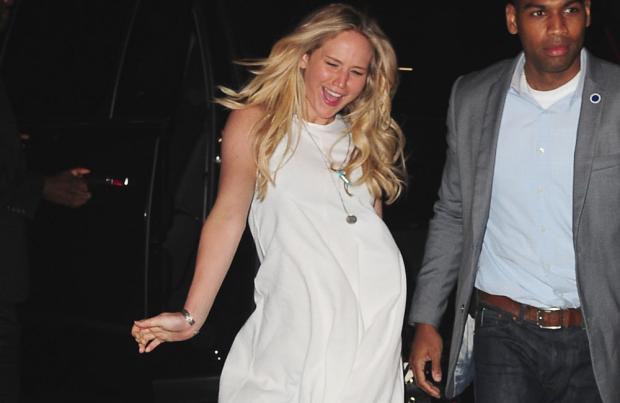 Oscar-winning actress Jennifer Lawrence is in talks to appear in Darren Aronofsky's next film
Jennifer Lawrence is in talks to star in Darren Aronofsky's next film.
The Oscar-winning actress is keen to collaborate with the 'Black Swan' director on the untitled independent movie, with filming set to start in the spring, according to Variety.
Jennifer, 25, is currently shooting 'Passengers' and with her involvement with the 'Hunger Games' and 'X-Men' franchises having finished, she'll have more time to appear in new projects in 2016, like Aronofsky's next movie.
News of Jennifer's potential casting comes shortly after she hit out at the gender pay gap in Hollywood.
The actress admitted she was surprised to learn that she and her 'American Hustle' co-star Amy Adams were paid considerably less for their role in the movie than Christian Bale, Bradley Cooper, and Jeremy Renner.
She explained: "When the Sony hack happened and I found out how much less I was being paid than the lucky people with d**ks, I didn't get mad at Sony. I got mad at myself. I failed as a negotiator because I gave up early.
"I didn't want to keep fighting over millions of dollars that, frankly, due to two franchises, I don't need. (I told you it wasn't relatable, don't hate me)."