Daisy Ridley overcome with emotion by Star Wars: The Force Awakens trailer
Bang Showbiz
20 October 2015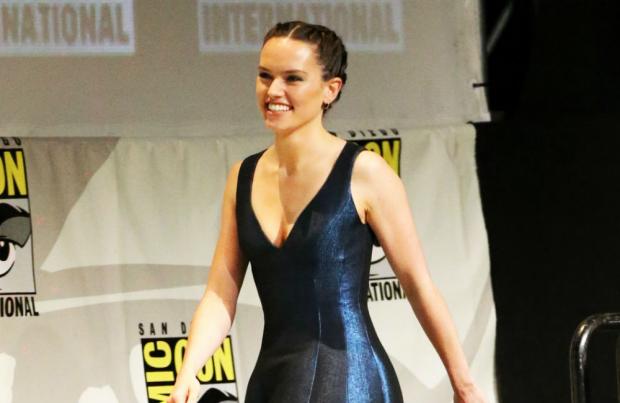 British actress Daisy Ridley has been filmed watching the new trailer for 'Star Wars: The Force Awakens'
Daisy Ridley was overcome with emotion after watching the new trailer for 'Star Wars: The Force Awakens'.
The 23-year-old actress - who's been cast in the role of Rey in the JJ Abrams-directed sci-fi movie - has been filmed watching the trailer for the first time by a friend, with the short clip showing the London-born star becoming excited and emotional.
Alongside the video posted on Instagram, Daisy wrote: "Staying in a little b'n'b with my friend... Set an alarm to watch the trailer... My friend filmed my reaction. Totally emotional seeing it for the first time and so so so incredibly awed to be part of this incredible legacy #starwars #theforceawakens (sic)"
Meanwhile, Daisy's on-screen co-star John Boyega revealed he didn't film his own reaction to the trailer because he was stuck in traffic after attending a basketball game.
He wrote on Twitter: "Have I seen the trailer ? No! En route home from lakers game. It deserves a BIG screen.
"I'll film my reaction. I'm excited ! But the way traffic in LA is set up..... (sic)"
The 143-second clip opens with a masked figure seen climbing the gigantic interior of blackened ruins.
Later, the trailer appears to establish Daisy's character Rey and Finn, played by John, as being key to the plot of the much-anticipated new movie, which is set for release in December.
The final key protagonist is Adam Driver's Kylo Ren - supposedly the main villain in the film - who tells a disfigured mask, presumably belonging to Darth Vader: "Nothing will stand in our way. I will finish what you started."