Manic Street Preachers to play Everything Must Go in full at stadium gig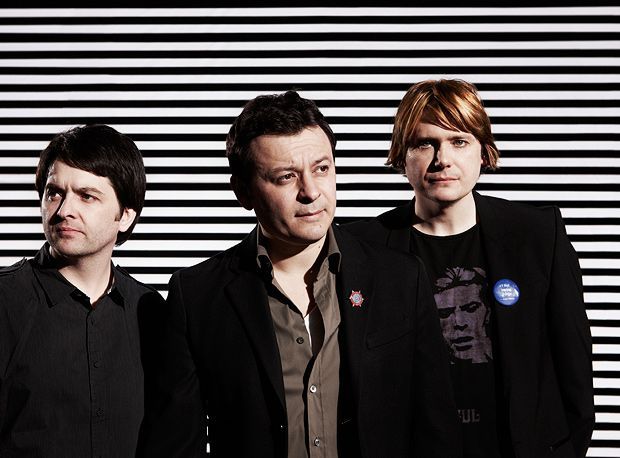 Manics celebrate 20th anniversary of landmark record at Swansea's Liberty Stadium
For Manic Street Preachers fans, and 90s tragics more generally, Everything Must Go remains one of the most significant albums of the Britpop era. Just how does a band continue after the near mythical disappearance of its lead lyricist and rhythm guitarist? Well, with one of the best albums ever, according to Q and NME.
Next year marks the 20th anniversary of the album's release in 1996 and the band – still comprised of James Dean Bradfield, Nicky Wire and Sean Moore – are celebrating by playing it in full at a huge event in Swansea's Liberty Stadium on Sat 28 May. You can bet that the band will play more songs from their 12-album strong discography, which includes 1994's The Holy Bible and their last studio offering, 2014's Futurology.
Supporting the Manics will be Super Furry Animals and, in a slightly strange fit, Public Service Broadcasting. Perhaps so you don't think it's an entirely 20th century throwback night?
Tickets are on sale from Fri 13 Nov at 9am, so get your fingers on the clicker because this one will probably sell out quickly.