Bob Mould announces 2016 UK date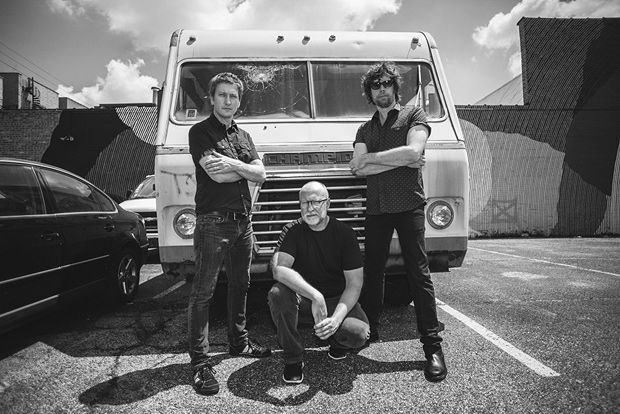 Legend of US alternative rock to play O2 Brooklyn Bowl in February 2016
Flip your wig, people: Bob Mould, one of the towering figures of alternative rock, is bringing his band to the O2 in the new year.
Mould came to unlikely mainstream success in the late 1980s as the guitarist and (with drummer Grant Hart) joint-lead singer/songwriter of Hüsker Dü, the much-loved Minneapolis band that combined ferocious speed and terrifying loudness with catchy melodies and emotional depth. From 1984's Zen Arcade to 1987's Warehouse: Songs and Stories, Hüsker Dü produced a series of albums that mapped much of the territory of alternative/indie rock, ranging from thrash-pop songs to piano ballads to abstract soundscapes. Every indie band at work today owes something to the Hüskers, whether or not they realise it; few dare emulate their gnarly, snarly intensity.
Hüsker Dü imploded in 1988 and Mould went solo. In 1992 he helped pioneer grunge with new band Sugar, releasing two fine albums and an EP before disbanding in 1995. Since then, Mould's career has been wayward but consistently interesting, reflecting his increasing confidence as an out gay man, and general spiritual progression from misanthropic young booze-hound to LGBT activist, gym-goer and proud bear.
At one point, he briefly gave up music to focus on one of his great passions, pro wrestling, to the point of becoming a scriptwriter for the now-dissolved World Championship Wrestling. In 2001, he contributed blistering guitar and general musical consultancy to the movie soundtrack of John Cameron Mitchell's Hedwig and the Angry Inch.
Among his solo albums, 2002's Modulate was heavily influenced by dance music and 2012's Silver Age was especially warmly received In 2011 Mould at last delivered his long-promised, highly readable and sometimes eye-poppingly candid memoir, See A Little Light: The Trail of Rage and Melody. The book was disappointingly short on juicy anecdotes about Hüsker Dü, but as Mould disarmingly admits, it's because he was doing so much speed and alcohol during his time in the band that he can't remember much of what happened.
The 2016 incarnation of the Bob Mould Band features his longterm collaborators, Jason Narducy on bass and Jon Wurster of Superchunk on drums.
Bob Mould Band plays O2 Brooklyn Bowl on Thu 11 Feb 2016. Tickets on sale from Fri 27 Nov.