Wendy James to play Brooklyn Bowl and O2 Leicester in 2016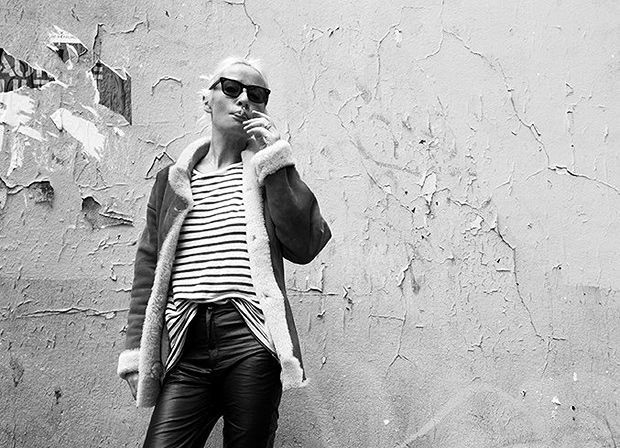 The vamp from Transvision Vamp grows up interesting
Pop fans with long memories will remember Transvision Vamp, the self-consciously trashy band from Putney whose pop-punk stylings in hits such as 'I Want Your Love' and 'Baby I Don't Care' were a candy-coloured alternative to the very serious arena rock going on around them.
If Transvision Vamp had been a drink, they would have been a flaming Sambuca: cheerful, silly and bad for your teeth. The band had a handy visual focus, consisting as they did of a rotating cast of reasonably good-looking blokes and a usually underdressed, bleached-blonde lead singer, Wendy James, who in an age before celebrity grooming had an endearing tendency to appear on Saturday morning kids' TV shows and talk unguardedly about feminism, beer, the environment, knickers or whatever else happened to be on her mind.
The band quit in 1992 and James has been going solo ever since, with, it must be admitted, limited success. Still, with the exception of the time she got Elvis Costello to write an entire album of songs for her, nobody can accuse her of growing up boring: one 2011 song was called 'You're a Fucking Mess, But You Sure Is Pretty'.
A musician with less self-belief would have given up long ago, but James has defied the usual career arc and is launching a fully-fledged comeback, giving funny, candid interviews and releasing a rather good new album, The Price of the Ticket. It has an A-list backing band of Lenny Kaye (Patti Smith) and one-time Stooge James Williamson on guitars, ex-Pistol Glen Matlock on bass and Jim Sclavunos (Nick Cave) on drums, and the songs are quirky, feisty and full of far more character than anything James recorded in her Saturday morning TV days. If anything, despite her very English vowels she now sounds as world-weary and depraved as she always wanted to seem, although 'Screamin' Back Washington', a song for her long-lost birth mother, is as vulnerable as 'Madcap Laughs'-era Syd Barrett.
She's going on tour in 2016, playing the O2 Academy, Leicester, and London's Brooklyn Bowl in February with a band that includes Sclavunos.
Tickets go on sale on Fri 18 Dec at noon.