Busted reunite with Miss McKenzie for new video
Bang Showbiz
7 January 2016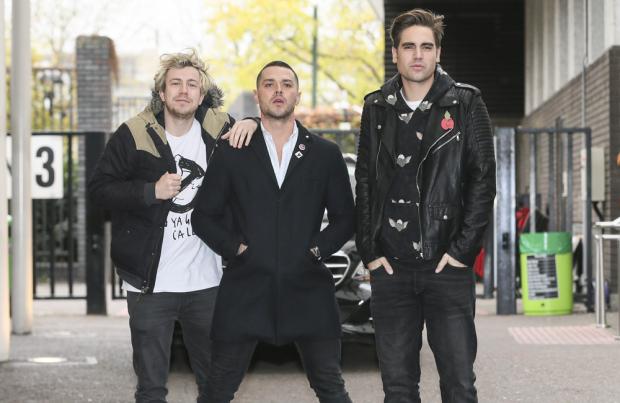 Busted have reunited with school teacher crush Miss McKenzie from their video 'What I Got To School For' for the promo for their new single
Busted have reunited with school teacher crush Miss McKenzie for their new music video.
The pop rockers - Charlie Simpson, James Bourne and Matt Willis - first shot a video with Miss McKenzie, real name Lorna Roberts, for their 2002 debut song 'What I Got To School For'.
The reunited trio decided to track her down to appear in the promo for their comeback track.
According to website Digital Spy, bassist Matt said: "We were thinking of interesting things to film whilst we were recording at Abbey Road, and came up with the idea of tracking down the original Miss McKenzie from the 'What I Got To School For video'.
"It was a really fun trip down memory lane and took us back to 13 years ago when we first filmed the video. And she still looks great!"
Just as they've taken a trip down memory lane for their new video, frontman Charlie can't wait to play all the band's back catalogue live.
He said: "I'm kind of looking forward to re-imagining some of these songs. I've got some ideas. Obviously we're in a different place now to 10 years ago, so it's going to be fun."