Matt Smith praises departing Doctor Who boss Steven Moffat
Bang Showbiz
25 January 2016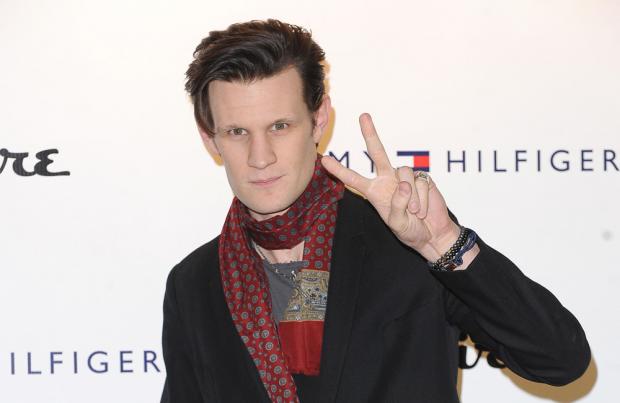 Former 'Doctor Who' star Matt Smith has praised Steven Moffat, following the news he is leaving his role as showrunner on the BBC sci-fi series, thanking him for his contribution to the programme and his influence on his career
Matt Smith has heralded Steven Moffat as the "greatest writer" to have ever worked on 'Doctor Who' following his announcement he is leaving the programme.
The 33-year-old actor was cast as Moffat to play the Eleventh Doctor in 2009 when he began his role as showrunner on the BBC sci-fi series and insists he will always be grateful to him for giving him one of the best roles in television.
Speaking to promote his new film 'Pride and Prejudice and Zombies', he said: "I'm sad he's leaving 'Doctor Who'. He's done so much for it and so much for me ... He has done so much for the show and I feel very privileged that I got to work with, what I think, is the greatest writer."
Smith made his debut as the titular Time Lord in April 2010 in 'The Eleventh Hour' and bowed out in the 2013 Christmas special 'The Time of the Doctor', handing over the key to the TARDIS to current incumbent Peter Capaldi.
Although Smith believes life-long fan Moffat's contribution to the programme is unmeasurable, he is confident it will continue to be a success and get even bigger as 'Doctor Who' starts a new chapter under 'Broadchurch' creator Chris Chibnall.
Smith added: "He (Moffat) pretty much is 'Doctor Who', but the show will always endure and there's a wonderful writer coming in and as always, it's about regeneration and reinvention of things."
Moffat, 54, announced at the weekend he would be leaving his position once he finishes making Series 10, which will air in 2017, and that Chibnall would be taking on the role of showrunner. His first episodes will air in 2018.
Moffat - who has worked on series for the last six years - said: "It feels odd to be talking about leaving when I'm just starting work on the scripts for season 10, but the fact is my timey-wimey is running out. While Chris is doing his last run of 'Broadchurch', I'll be finishing up on the best job in the universe and keeping the TARDIS warm for him. It took a lot of gin and tonic to talk him into this, but I am beyond delighted that one of the true stars of British television drama will be taking the Time Lord even further into the future."