Oscar-winner Ennio Morricone to perform at Nocturne festival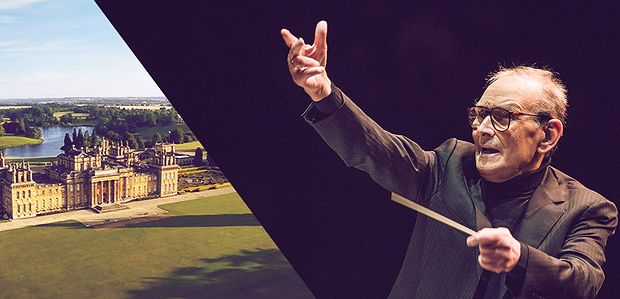 Legendary film composer announced for Blenheim Palace in June
At an Oscar ceremony with the usual share of controversy, Ennio Morricone was one winner few could dispute – taking home Best Original Score for his work on The Hateful Eight. For the legendary composer, whose greatest scores include Once Upon a Time in the West, One Upon a Time in America, The Good, The Bad and The Ugly, The Untouchables and The Mission, it represents a hard-to-believe debut Academy Award win.
On 23 Jun 2016, Morricone will make his first ever appearance at a UK show outside of London when he takes the stage at Blenheim Palace's Great Court as part of Nocturne festival. This will be the Oscar-winner's only UK appearance as part of a huge European tour, '60 Years of Music', which has to date seen over 200 singers and musicians play a completely new programme.
Especially famous for iconic songs such the haunting 'Man with a Harmonica' and the exquisite 'The Ecstasy of Gold', Morricone said in accepting his Oscar for The Hateful Eight, that 'there isn't a great soundtrack without a great movie that inspires it.' While there is truth in this, sometimes an exceptional piece of music can make a good scene a great one. And the maestro has made more than his share of great scenes in an extraordinary career.
At 87-years old, Morricone is now the oldest ever Oscar-winner, his longevity might be as remarkable as the quality of the music he is still making. Seeing him conducting an orchestra will surely make for some rare memories.
Tickets for Ennio Moricone at Nocturne go on sale Thu 3 Mar at 9am.