Blondie dared The Carnabys to drink as much whiskey as possible
Bang Showbiz
22 March 2016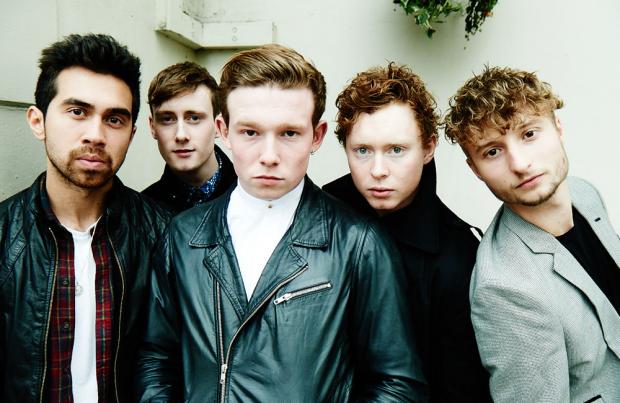 The Carnaby's accepted drinking challenges from Blondie whilst on tour - drinking as much Whiskey as they could before performing
The Carnabys' Jack Mercer says Blondie dared them to drink as much whiskey as possible when they supported them.
The rock singer and his bandmates - James Morgan, Frankie Connolly, Ben Gittins and Mike Delizo - accepted the backstage drinking challenge when they shared a stage with the American rock band fronted by Debbie Harry in 2014.
Speaking exclusively to BANG Showbiz, Jack recalled: "We got on with Tommy Kessler (Blondie's guitarist), he's a little bit younger than the band so I think that's why we got on with him so well. On his rider he'd get a whole bottle or two bottles of whiskey and he'd try and make us drink as much whiskey as we could before we got on stage. On the last gig we did we managed to do a whole bottle before we went on, we felt amazing on stage."
After one of the shows, the 'Peaches and Bleach' hitmaker said he enjoyed an in-depth chat with 70s icon Debbie.
He recalled: "I'd sit in Debbie Harry's dressing room with her and have a red wine and a cigarette and a chat - it was bizarre but it was one of those moments I will always cherish. She gave me loads of advice on what it's like and what it will be like."
The 'Heart of Glass' hitmaker even admitted to Jack that she hadn't always planned on being a pop star.
He said: "She told me about how she ended up in music - she's a painter and she never thought she'd be a singer but she actually started doing it and never thought about stopping and never stopped - but she still paints. It's something I will always cherish."
The Carnabys are set to release their second studio LP this August.
Speaking about the album, Jack said: "With this album, all the songs are rawer and more straight to the point. There's more energy and because we've been touring and gigging relentlessly for the last two years we really wanted to inject our live feel into the sound - which I don't think we achieved as much with the first album - so the sound of these songs and the recordings have more of a punch to them."
The Carnaby's new single 'Peaches and Bleach' is released on March 25.