Busted are here to stay
Bang Showbiz
5 April 2016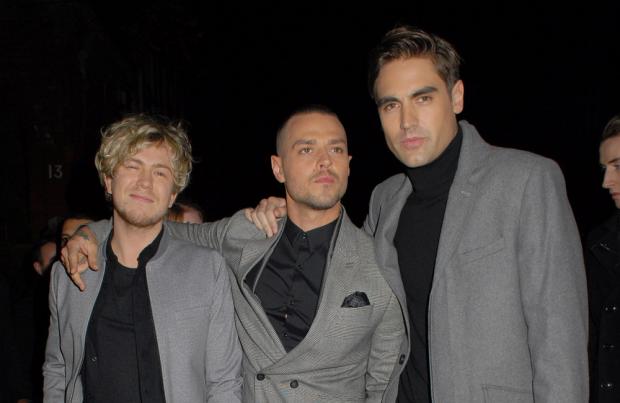 Busted have publicly stated their intent on being a band for a long time and have slammed those who believe they've got back together for money-making purposes
Busted insist they are back for good - not just a reunion tour.
The 'Year 3000' trio - comprised of Charlie Simpson, James Bourne and Matt Willis - have squashed rumours they are reuniting just to make money and teased plans to release new music before their 'Pigs Can Fly Tour', which kicks off at London's SSE Arena Wembley on May 11.
Bassist Matt, 32, explained: "We see this as the next part of Busted. Even if we'd got back together for just one more tour, I would've still been happy.
"But the fact this is a whole new thing and a new chapter for Busted is so much more exciting.
"There will hopefully be something to drop before the tour, and then the proper single in the summer afterwards.
"Busted is very different, but the thing is it's still Busted. The essence of it is still us three."
Meanwhile, chief songwriter James, 32, told Digital Spy: "We want this to be something that is ongoing. Anything we write now goes towards album four."
Charlie - who quit the rock/pop group in 2005 and previously vowed never to return - is excited to work on fresh music with his bandmates but warned fans might take a while to adjust to their new sound.
He added: "I think people have got to open their minds to embrace something different, but once they go with that it'll be all gravy."
Meanwhile, the band have confirmed that 'Teenage Dirtbag' rockers Wheatus and US YouTube star Emma Blackery will be the support for their forthcoming 'Pigs Can Fly Tour'.