Rolling Stones record 'different' LP
Bang Showbiz
8 April 2016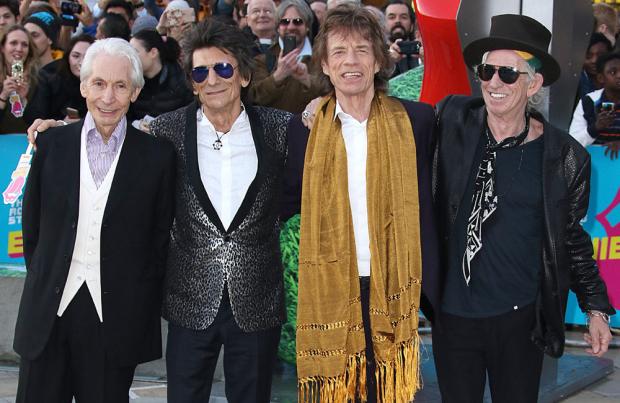 Sir Mick Jagger has teased that the new Rolling Stones album has "a lot of different things on it"
Sir Mick Jagger has teased that The Rolling Stones' new album is "different" to their previous releases.
The legendary rock group went into the studio at the end of last year to record new songs and, according to Ronnie Wood, several blues covers.
Mick is pleased with the music the band has laid down and has told fans to expect some surprises.
The 72-year-old singer - who is also joined in The Rolling Stones by Keith Richards and Charlie Watts - said: "It was just before Christmas that we started doing a new album. Then we went and did shows in South America, so we're still very much on. I can't say much but there are a lot of different things on this album."
Someone outside of the band who has heard some of the tracks is Ronnie's son Tyrone.
The 32 year old has echoed Mick's opinion that it is a "different" type of LP to the 'Start Me Up' hitmakers' usual sound.
Speaking to BANG Showbiz, Tyrone said: "I've heard snippets of the album, yes, it's amazing. It's different - I can't say different how, cause I wouldn't want to ruin it - but it's good."
Speaking about how the band recorded some classic blues numbers while in the studio making their next album, Ronnie, 68, said: "We went in to cut some new songs, which we did. But we got on a blues streak. We cut 11 blues in two days. They are extremely great cover versions of Howlin' Wolf and Little Walter, among other blues people. But they really sound authentic ... When we heard them back after not hearing them for a couple of months, we were like, 'Whose that? It's you.' It sounded so authentic."
The new album - the first studio release from The Rolling Stones since 2005's 'A Bigger Bang' - is expected to come out this year.
Meanwhile, The Rolling Stones opened their new exhibit 'Exhibitionism' at the Saatchi Gallery in London this week which contains memorabilia and iconic items from their six-decade spanning career.