Sean Pertwee says no to Doctor Who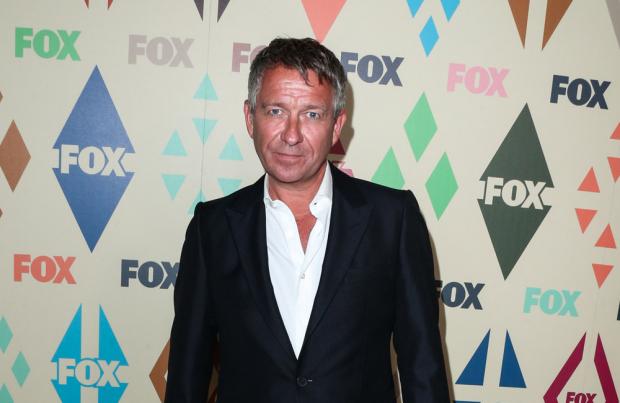 Sean Pertwee has admitted he'd be 'honoured' to be involved in 'Doctor Who' but wouldn't to follow in his late father John Pertwee's footsteps and portray the titular Time Lord
Sean Pertwee would never want to play 'Doctor Who' - because he wouldn't be able to live up to his dad's legacy on the show.
The 51-year-old star has followed in his late father Jon Pertwee's footsteps by becoming an actor but he wouldn't want to follow him into the TARDIS.
Jon played the Third Doctor between 1970 and 1974 and his tenure as the titular Time Lord is beloved by fans.
Although he doesn't want to regenerate into the Doctor, Sean would be interested in a different part in the BBC One sci-fi programme.
Speaking on ITV's 'This Morning', Sean said: "I wish he was still here ... he said the greatest thing he ever did was take (the role of) 'Doctor Who' because we would have been denied half of his other performances if it wasn't for that."
When host Eamonn Holmes asked if, like his father, he'd ever take up the iconic part, Sean replied: "No, I think that you guys would split your sides laughing, but it's slightly too big a pair of shoes, well Cuban heel boots, to fill really.
"But of course it would be an honour to be involved in some capacity."
Aside from playing the Doctor, Jon's most memorable TV role was as the title character in the series of Worzel Gummidge - about a scarecrow that came to life - and that was something which Sean did get involved in.
He said: "I've actually been in it a couple of times actually, I was appalling - I was really awful. But I love 'Worzel Gummidge' and that's something which I hold dear to my heart because it was something he (dad) wanted to do all of his life and he grew up (with it).
"In fact the postman was the voice of Worzel Gummidge - that's where he got the voice from."
Sean now lives in New York, and since 2014 has starred in Fox's Batman spin-off series 'Gotham', in which he plays a younger version of butler Alfred Pennyworth - a tough-as-nails ex-marine from east London who loyally serves a young Bruce Wayne following the murder of his parents Thomas and Martha Wayne.