Gene Simmons: I don't really want hip hop to die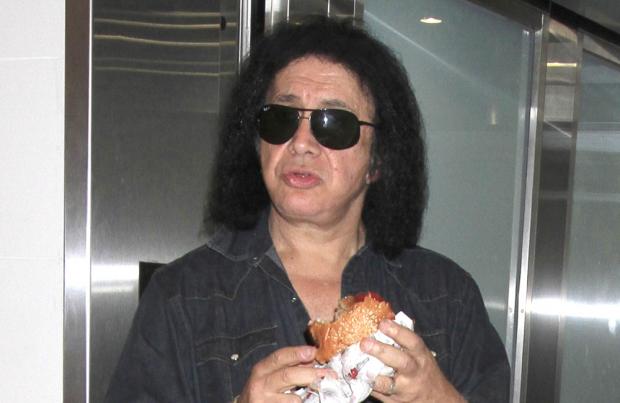 Gene Simmons said he never meant to be "mean" when he said he's looking forward to the day hip hop dies
Gene Simmons admits he needs to "watch his words" after his hip hop death comments.
The Kiss frontman has didn't intend to be "mean" when he said he was waiting for the day the genre would pass, but he really does feel like most of music will die out eventually.
Asked if he was hoping it would die, he said: "I didn't mean that mean-spirited. I've got to watch my words. Of course I don't want it to die. But it will. Rock dies, rap dies - doo-wop died. That Chuck Berry stuff is gone. Folk rock went. All things will pass. This idea that music will last forever is delusional."
The controversial 66-year-old rocker has, however, defended boy bands such as One Direction and even pop superstar Justin Bieber and R&B megastar Beyoncé because he believes pop is very much "alive and well".
He said: "I've been criticised for saying rock is dead but I stand by my words. From 1958 to 1988 we had Elvis Presley, The Beatles, The (Rolling) Stones, Jimi Hendrix, Queen. From 1988 until today, give me the new Beatles? It doesn't work, does it? Pretty f***ing pathetic. The boy band is alive and well - One Direction is a very big band. The pop stuff is good - you've got Bieber and Beyoncé. But I don't know how to tell anybody this, but it ain't the Beatles. It doesn't have the gravitas."
The rock 'n' roller claims - despite the generic stereotype that rock stars are heavy boozers and drug addicts - he's never touched either.
And he'd only consider it if it made his manhood get "bigger".
Asked if he has ever dabbled in drugs, he said: "I've never been high or drunk in my life. I have to validate that: Except in a dentist's chair where they knock you out. I've never been high or drunk. I don't care if anybody believes it or not. It's just a personal life choice. I can almost understand drinking or getting high if it made my schmeckel bigger, or made me smarter, but nothing happens."