Louis CK announces London and Edinburgh shows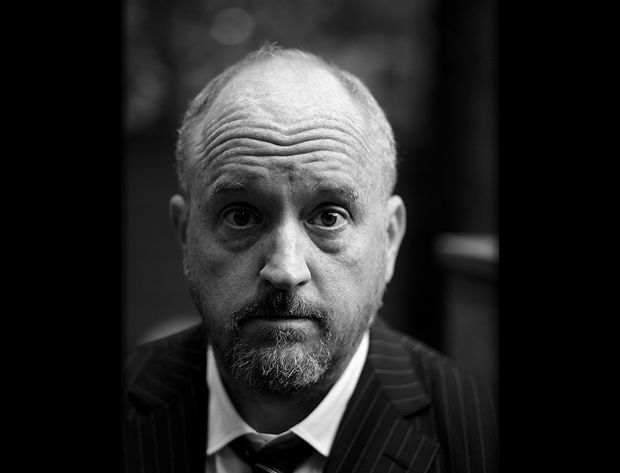 America's most multi-talented comedian heading for UK in August
Louis CK, comedian, actor, writer, director and editor, is to bring his highly individual brand of stand-up to the UK in August. The DC-born, Mexico-raised comedy powerhouse has not performed in the UK since 2013 and is probably as excited about returning as such a confirmed grump can possibly be.
There's respect and there's respectability, and Louis CK has the former but not the latter. He may make jokes about how he's a failure, 'f***ed-up' or 'degenerate', but even the most illiberal commentator can't fault Louis's work ethic, given that he's single-handedly written, directed, starred in and been the main editor for five seasons of FX's Louie, his ridiculously award-heavy, quasi-autobiographical sort-of dramedy. Louie is currently on hiatus, but it could be that its very success has been its own downfall: after the kind of reviews it's had, and the sheer quantity of gongs its creator and team have walked away with, it's no surprise that the man himself has said that he doesn't feel like he keep on writing for its central character, 'the just-divorced kinda under-water dad/struggling New York comic'.
Then there are the acting jobs in Woody Allen's Blue Jasmine and David O Russell's American Hustle, and his recent, highly-praised web series Horace and Pete – again self-written, self-directed, self-edited and starring its creator alongside Steve Buscemi as the owners of a run-down saloon. One of his upcoming projects is to executive produce One Mississippi, comedian Tig Notaro's semi-autobiographical series for Amazon about her battle with stage 2 breast cancer. So, given that Louis CK has proven himself a wise and funny authority on failure, can success spoil him? Probably not: 'You can't ever find a place that's nice and peaceful, because there isn't one. You may think there is, but when you get there, somebody'll sneak up and write "F**k you" right under your nose.'
**UPDATE** Additional dates and sessions added:
Louis CK UK tour dates
Wed 10 Aug, 7pm – Edinburgh Playhouse
Fri 12 Aug, 7pm – The SSE Arena, Wembley
Sat 13 Aug, 7pm – Eventim Hammsmith Apollo, London
Sat 13 Aug, 10pm – Eventim Hammsmith Apollo, London
Sun 14 Aug. 7pm – Eventim Hammsmith Apollo, London
Louis CK plays the Edinburgh Playhouse Wed 10 Aug, SSE Arena, Wembley on Fri 12 and Eventim Hammersmith Apolllo Sat 13 and Sun 14 Aug. Tickets on sale now.