Amy Schumer announces UK debut standup shows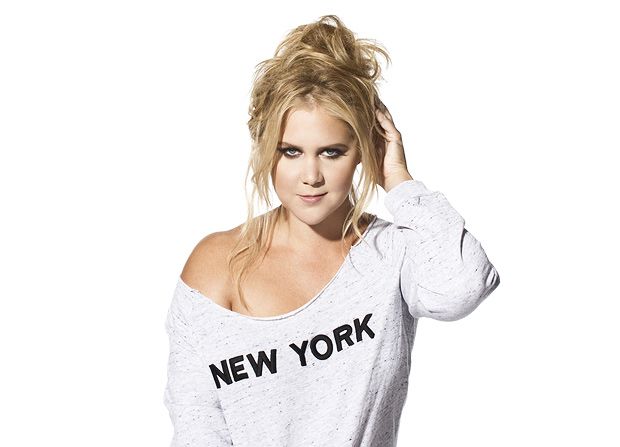 Star of Inside Amy Schumer and Trainwreck bringing her acerbic style to Edinburgh, Manchester and London
Force of comedic nature and one of the hottest properties in entertainment today, Amy Schumer has announced her first live UK performances with three dates across August and September. Schumer will appears at Edinburgh Playhouse on Tuesday 30 August, Manchester Apollo on Friday 3 September and The O2 in London on Saturday 4 September.
The standup comedian is the creator, star, writer and executive producer of the award-winning Inside Amy Schumer, which kills on Comedy Central and is currently into its fourth season of sketches that dominate internet news cycles with her trademark confrontational style of acerbic wit.
Schumer also starred in and wrote 2015's Judd Aptow directed Trainwreck, which saw the comic take her first big step toward the big screen. In 2015 The British Academy of Film and Television (BAFTA) honoured Schumer with The Charlie Chaplin Britannia Award for 'Excellence in Comedy'. She made her television debut in 2007 when she starred on NBC's Last Comic Standing and soon after co-starred on 30 Rock and received her own Comedy Central Presents special.
Back in 2012 Schumer appeared in an episode of FX's Louie, and with that show's star also coming to London mid-August, you'd be forgiven for holding out hope that he might also make his way north of the border for a Fringe appearance. One can hope …
Amy Schumer tour dates:
Tue 30 Aug – Edinburgh Playhouse
Fri 3 Sep – Manchester Apollo
Sat 4 Sep – The O2, London
Tickets on sale Fri 10 Jun at 10am.