Jennifer Aniston's Mayer delivery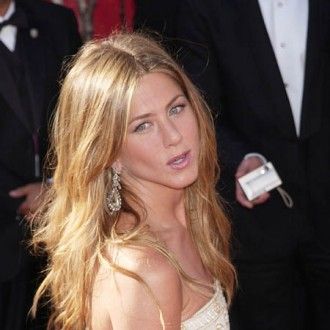 Jennifer Aniston received flowers from John Mayer for every day they spent in Miami together.
The 'Gravity' singer flew to Miami on April 23 to spend time with Jennifer as she enjoyed a break from shooting new movie 'Marley and Me' alongside Owen Wilson, and was said to be so determined the former 'Friends' actress should enjoy herself he splashed out on the expensive plants for five consecutive days.
A source close to the actress - who stayed with John at the Mandarin Oriental Miami Hotel and the Conrad Miami Hotel - said: "Jennifer was so happy that John made the effort to get her flowers every day they were together. She loves it when men make a fuss of her."
Meanwhile, John has revealed he modelled his new hairstyle on his 80s idol Michael J. Fox.
The musician looked at photographs of Fox and singer Shaun Cassidy for inspiration before opting for a "feathered" cut.
He said: "Today I set off on my newest project - to grow and maintain an authentic '80s style feathered haircut. It's something I've wanted to do for some time and I'm very excited to bring this amazing look into today's pop culture landscape."
© BANG Media International