Damian Jones wants an Absolutely Fabulous: The Movie sequel
Bang Showbiz
24 June 2016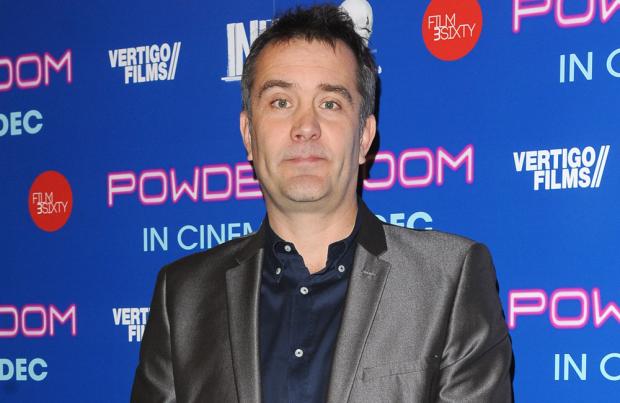 Damian Jones would "absolutely" love to produce another 'Absolutely Fabulous: The Movie', although he thinks this is the last one
Damian Jones would "absolutely" love to produce another 'Absolutely Fabulous: The Movie'.
The 51-year-old film producer has admitted he wants another film adaptation of the popular BBC series to be released and he would jump at the chance of working with the comedy duo Jennifer Saunders and Joanna Lumley, as well as the rest of the cast again in the future, although he believes this is "it".
Speaking exclusively to BANG Showbiz about a follow-up, he said: "As far as I'm aware this is it - Jennifer, this is her one film with 'Ab Fab' as far as I'm aware. Oh but if she did, absolutely, yes. Yes she is terrific, really bright, really funny."
However, Jones is thrilled to have been asked to work on the movie co-written by Saunders and Dawn French, although executive producer Maureen Vincent's doubted him.
He explained: "They ['Dad's Army' filmmakers] approached me - I am very pleased to say. Maureen Vincent who is one of the executive producers on 'Absolutely Fabulous' also represents the writer of 'Dad's Army', Hamish McCall, who I'd approached to imagine the new telling and she was always like, in the nicest possible way, 'Are you sure about this? ...You must be joking' and then she saw what we achieved with 'Dad's Army' doing right by the spirit of the original and also bringing something new and I'm glad to say being successful at the box office."
'Absolutely Fabulous: The Movie' follows Patsy Stone (Lumley) and Edina Monsoon (Saunders) flee to the South of France to escape pesky paparazzi, with cameo appearances from the likes of supermodels Kate Moss and Cara Delevinge, Spice Girl singer Emma Bunton and 'Pitch Perfect' actress Rebel Wilson.
However, Jones has revealed Lumley was nervous the film would not be a success or gain the backing from others, although they ended up with a cast of over 60 people.
Jones said: "It wasn't like we were twisting any arms to participate. I was very much like to Jennifer, 'If you write it, they will come.'
"She knuckled down and made it all come together very quickly. People were volunteering, which is fantastic place to be because they have such affection and connectivity with the show and obviously and indeed Saunders and French had had a lot of celebrity cameos over the years so there were certain friends of the show that Jennifer knew we could call upon because of the reputation and people's love of the original series - we approached others who hadn't featured before but we knew they were fans or we just had a hunch that they might like it. We got over 60 odd."