Daisy Ridley to star in Chaos Walking
Bang Showbiz
5 August 2016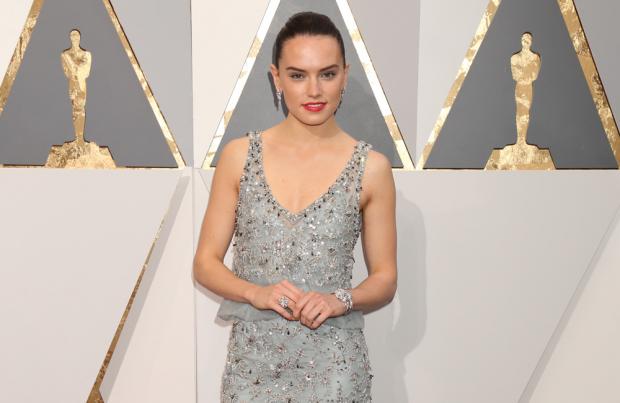 'Star Wars: The Force Awakens' actress Daisy Ridley has landed a role in upcoming movie 'Chaos Walking', a big screen adaptation of the young adult novel series of the same name
Daisy Ridley is to star in 'Chaos Walking'.
The 'Star Wars: The Force Awakens' actress has landed a role in the upcoming movie, which is based on the popular young adult novel series of the same name by Patrick Ness.
According to Variety, Lionsgate CEO Jon Feltheimer confirmed the brunette beauty's casting during a call with Wall Street analysts on Thursday (04.08.16).
He also revealed the motion picture will go into production next year.
While it is not known what role Ridley will take on in the movie, she could well play the part of a silent girl who is met by the main character, the only boy in a town of men who is forced to flee with his dog after making a shocking discovery.
The novel, 'Chaos Walking: The Knife of Never Letting Go', is set in a world in which all creatures can hear the thoughts of others.
'Chaos Walking: The Knife of Never Letting Go' is part of a trilogy alongside second book 'The Ask and the Answer' and final novel 'Monsters of Men'.
Doug Liman is to direct the motion picture with Allison Shearmur and Doug Davison producing and Jamie Linden has written the latest script.