Emma Bunton will star in Disney Junior's The Lion Guard
Bang Showbiz
23 August 2016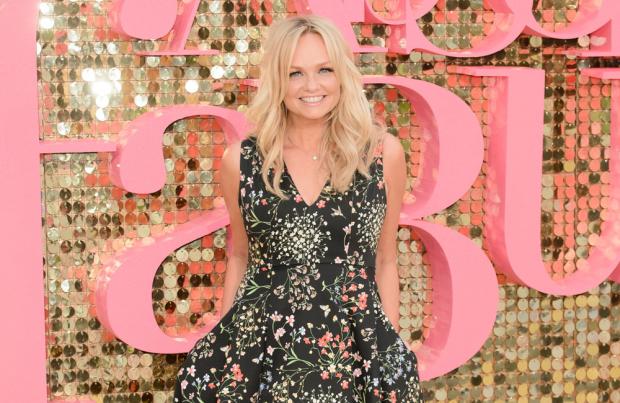 Emma Bunton is set to star in a one-off episode of Disney Junior's 'The Lion Guard',w hcih will see her play the zebra Muhimu
Emma Bunton is set to star in Disney Junior's 'The Lion Guard'.
The 40-year-old Spice Girls singer has confirmed she will play the voice over to the zebra Muhimu in a one-off episode of the children's animated series, and she has admitted she is "really moved" to land the role because it is her sons Tate, five, and nine-year-old Beau's "favourite show".
Speaking about the upcoming venture the mother of two - who also has nine-year-old son Beau with her husband Jade Jones - said: "As a mum, getting to voice a character in my sons' favourite show, 'The Lion Guard', was really moving, especially as I am always telling the pair of them to work together as a team despite them being so different, just like Kion and his friends."
And the radio presenter - who was also known as Baby Spice in the girl band - has hinted her character holds similar traits to her and her band mates because Muhimu possesses "plenty of girl power".
Emma - who recently who had a recent cameo in the comedy film 'Absolutely Fabulous: The Movie' - explained: "My character Muhimu is feisty and strong, she definitely has plenty of girl power! We are all looking forward to sitting down to watch the episode on Disney Junior."
'The Lion Guard' continues on from Disney's 1999 hit film 'The Lion King' and follows Simba and Narla's second child Kion on his adventures with his friends including the badger Bunga, a cheetah called Fuli and a hippo Beshte, around the Pride Lands.
The forthcoming episode will see the blonde beauty's character give birth unexpectedly and become a mother.
The production will be created by Ford Riley and directed by Howy Parkins.
'The Lion Guard' starring Emma will be aired on Disney Junior on October 3 at 5pm.