Paul McCartney's air rage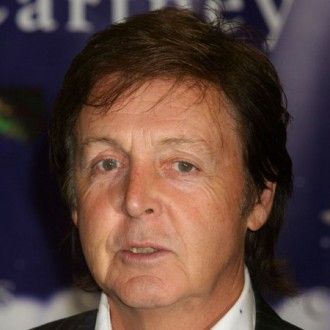 Sir Paul McCartney was furious when his new eco-friendly car was delivered by jet.
The £84,000 hybrid Lexus limousine - a gift to the former Beatle from the manufacturers to thank Paul for promoting green cars - was flown from Japan to Britain, creating a carbon footprint almost 100 times bigger than if it was shipped.
A source told Britain's Daily Mirror newspaper: "It defies sense. Paul was offered a Lexus as a gift and ordered the hybrid limo because it helps to reduce emissions.
"But he was horrified after learning it was delivered by plane. Paul has always campaigned for green issues and he can't understand why anyone would send an enormous car from Japan to Britain on a plane. "
A spokesperson for Swissport, who handled the transporting of the car, said: "We couldn't believe the hypocrisy of flying an environmentally friendly car in from Japan.
"Everyone was shocked. The carbon footprint must be enormous. "
Lexus sponsored Paul's 2005 tour and he is regularly seen driving their hybrid cars.
Paul's marriage to Heather Mills officially ended yesterday (12.05.08) when their decree nisi was granted. A decree absolute will come through in six weeks, allowing the pair to marry again.
© BANG Media International