Supersonic director claims Oasis will reunite
Bang Showbiz
5 September 2016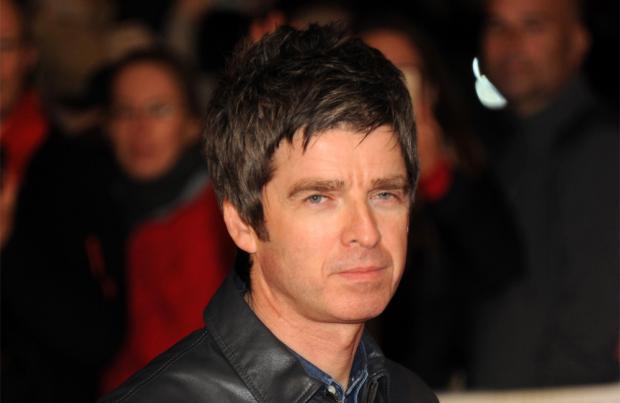 Matt Whitecross, the director of new Oasis documentary 'Supersonic', is sure the band will reunite
The director of new Oasis documentary 'Supersonic' is convinced the band will reunite.
Matt Whitecross said it is "impossible" to imagine the chart-topping group will never get back together after their much-discussed split in 2009, which centred on an argument between Noel and Liam Gallagher.
Speaking at a special preview screening of 'Supersonic' at Festival No 6, Matt explained: "Neither of them have discounted the idea of getting back together. It will happen, I'm sure. The idea of never seeing them again for me is impossible."
Matt revealed Coldplay frontman Chris Martin has been leading efforts to mend Noel and Liam's broken relationship.
Matt told NME: "Noel said everyone is always coming up to them giving them advice about how they are going to mend this relationship.
"He's friends with Chris Martin and he said Chris should quit the music business and become a therapist because every week he goes 'Look this is how you are going to patch up the band'.
"Noel said, 'Look no one knows like we know each other and it will happen when it happens but we can't force it'. Liam was like 'He's full of s**t' and Noel's like 'He's full of s**t'."
Matt explained that an eye-watering offer of money could tempt Noel to reunite with his volatile younger brother.
He shared: "Noel said unless it was an obscene amount of money what would be the point in any of them getting back together. Liam is like 'No f**k it we were great.'
"So I think they've still got it. They should go out and give it a go. I feel people out there want it so I hope they get it."
Meanwhile, Noel performed on stage with Paul Weller during his headline set at Festival No 6 in Portmeirion, Wales, on Sunday night (04.09.16).
Noel invited the music icon on stage to perform The Jam songs 'Pretty Green' and 'Town Called Malice'.