Green Day announce UK and Europe Tour for early 2017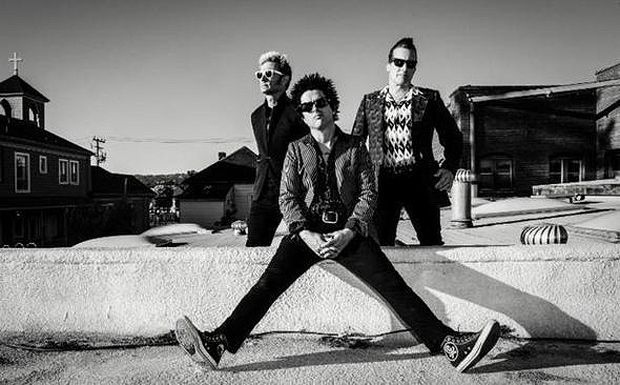 Punk rockers to play across Europe with support from The Interrupters
As if the announcement of Green Day's twelfth studio album, Revolution Radio, wasn't enough excitement for fans, the American punk rock band will be busy early next year touring Europe and the UK.
After their breakthrough back in 1994 with their album Dookie, featuring songs such as 'Burnout' and 'Welcome to Paradise', the band have since seen enormous success, with over 75 million sales worldwide. The track 'Bang Bang' from their new album was released in early August, and by the time their tour comes around, we should all be well acquainted with the remaining Revolution Radio tracks.
The tour begins in January with a series of shows in Italy before working through Switzerland, Germany, Norway and more, finishing in the UK with dates in Manchester, Leeds and London.
Green Day European tour dates 2017:
Tue 10 Jan – Turin, Italy
Wed 11 Jan – Firenze, Italy
Fri 13 Jan – Bolonga, Italy
Sat 14 Jan – Milan, Italy
Mon 16 Jan – Zurich, Switzerland
Wed 18 Jan – Mannheim, Germany
Thu 19 Jan – Berlin, Germany
Wed 25 Jan – Oslo, Norway
Fri 27 Jan – Stockholm, Sweden
Mon 30 Jan – Cologne, Germany
Tue 31 Jan – Amsterdam, Netherlands
Fri 3 Feb – Paris, France
Sun 5 Feb – First Direct Arena, Leeds
Mon 6 Feb – Manchester Arena, Manchester
Wed 8 Feb – O2 Arena, London
Tickets on sale Fri 9 Sep.