Lucy Benjamin wanted to be involved in Dame Barbara Windor's EastEnders exit
Bang Showbiz
17 September 2016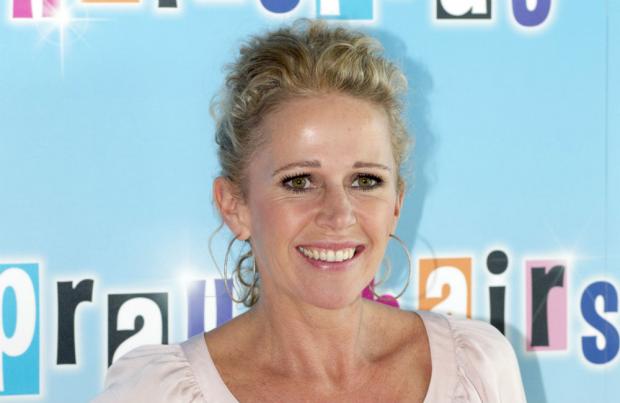 Lucy Benjamin has admitted she would have loved to have been involved in Dame Barbara Windor's departure on 'EastEnders' - but she was never asked
Lucy Benjamin wishes she could have been part of Dame Barbara Windor's departure scenes in 'EastEnders'.
The 46-year-old actress bowed out of the long-running soap as Lisa Fowler in 2003, before making a brief appearance six years ago, but she has admitted she would have loved to have made a return for Peggy Mitchell's (Barbara) heartbreaking death earlier this year.
Speaking to BANG Showbiz, Lucy said: "I wasn't a Mitchell but it would have been lovely to have been part of Peggy's death but it wasn't in the planning at the time."
However, although she's devastated she wasn't involved in the iconic scenes, Lucy was amazed by the storyline.
She explained: "I saw some of Barbara's last scenes and I thought she was absolutely fabulous, it was some of the best stuff I've ever seen Barbara do.
"It was a great, convincing storyline for her, and to go out with a big swan song. It was truly perfect for her, it was the right time for her maybe to go, I think she'd had enough and was working really hard, and it was time for her to enjoy her life. When you get a storyline that big, you have to throw yourself into it with both hands."
And, although she'd like to make a return to the soap in the near future, Lucy - who first joined the programme in 1998 - has admitted she doesn't speak to many people from the cast anymore because they've all left the show as well.
She said: "Most the people I speak to have actually left, because they have more time on their hands.
"Elaine Lordan who played Lynne Slater, and Lucy Speed, who played Natalie Evans."