Robbie Williams to go on year-long tour
Bang Showbiz
19 September 2016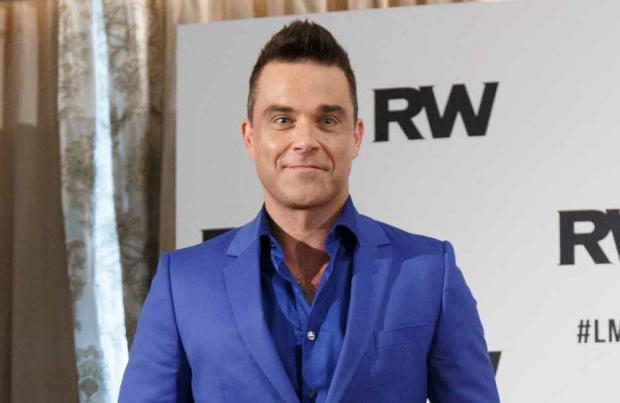 Robbie Williams is to go on a year-long tour which will be "very different to anything he's done" before
Robbie Williams is to go on a year-long tour.
The 'Let Me Entertain You' hitmaker will hit the road when he drops his hotly-anticipated 11th studio album, and the upcoming run of gigs will be "very different to anything he's done" before and fans can expect a more "mature" stage show from the 42-year-old singer.
A source told The Sun newspaper: "Robbie loves being on the road and this is his most ambitious tour ever.
"His tour company is already working non-stop to make it the biggest and best yet. But it's very different to anything he's done.
"There will be surprise guests, and, although he loves the theatre of performing there'll be a sense that he's matured. It's a pretty defining series of shows."
Robbie looks set to have a busy 2017 as he has already agreed to join his former Take That band mates Gary Barlow, Mark Owen and Howard Donald when they embark on a series of shows next year in celebration of the group's 25th anniversary.
Following the group's triumphant British Summer Time Hyde Park show in July, Gary said: "It's got us talking about next year. To only do one date a year, from what we've seen, everyone is like, 'We can't wait any longer.'
"We are definitely going to do another tour next year. The Three of us. Then at the end of next year is our 25th anniversary so I'd imagine we would do a tour with Robbie."
A source previously said: "Gary has always been the planner and his mind is now focused on the 25 project. Robbie says he is up for coming back and performing again.
"He feels that he is at peace with the group and wants to help commemorate their astonishing rise."