BROS announce UK tour as tickets for O2 show sells out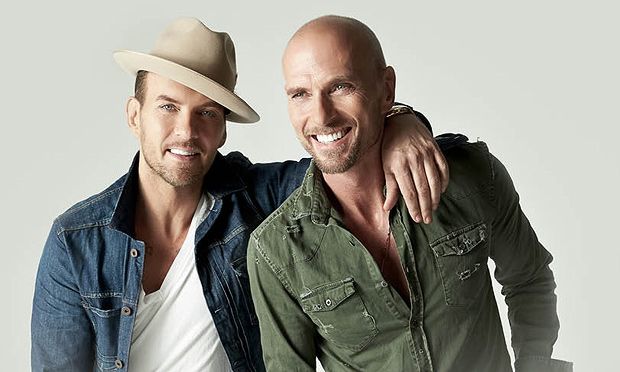 Just when you thought the 90s were all the rage, the Goss brothers blast back from the 80s
The shock reunion announcement of the week prize certainly belongs to BROS, who are reuniting for their first show together since selling out Wembley Stadium in 1989. By popular demand (read: totally planned rollout) Matt and Luke Goss have now announced a full UK tour is coming in August 2017, including a second show at The O2.
Tickets for the rest of the tour go on sale Sat 8 Oct at 10am, with dates in Manchester, Nottingham, Birmingham, Newcastle and Glasgow.
'We're so excited to play these shows, we wish it was next week,' said Matt and Luke in apparent unison. 'Summer can't come soon enough.'
If you're wondering who BROS are (pronounced 'Bross', just fyi), the pair became pop's biggest boy band with a 7x platinum debut album when such things still mattered, and were number one in 20 countries. Their biggest hit? It was, of course, 'When Will I Be Famous', released in 1987 and reaching number two in the UK during more competitive times.
Matt began his solo career in 1995 and since then has sold over five million albums, played a Las Vegas residency at Caesar's Palace and just last weekend headlined Wembley Arena. His current single 'Gone Too Long' is out now. Luke is enjoying a hugely successful acting career in both film (Hellboy 2, Blade 2) and TV (Red Widow and Emmy award winning mini-series Frankenstein).
Spare a thought for the third BROS member Craig Logan who will not be returning for this tour, instead is left wondering when he'll be famous … for eternity.
Full BROS tour dates:
Sat 19 Aug – The O2, London
Sun 20 Aug – The O2, London
Tue 22 Aug – Manchester Arena
Wed 23 Aug – Motorpoint Arena Nottingham
Fri 25 Aug – Barclaycard Arena, Birmingham
Sat 26 Aug – Metro Radio Arena, Newcastle
Sun 27 Aug – SSE Hydro, Glasgow
Tour tickets on sale Sat 8 Oct, 10am.