Where to see bonfire night fireworks displays near Bournemouth and Poole 2019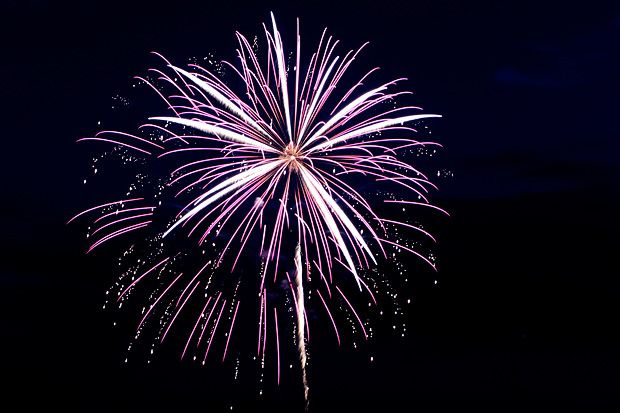 What time are fireworks in Ringwood, Poole and Bearwood
The Bournemouth Fireworks Display is going big for Guy Fawkes Night with an amazing three fireworks displays taking place at 7pm, 8pm and 9pm at the Bournemouth Littledown Leisure Centre (Sat 2 Nov). Expect food stalls, an indoor family fun zone, funfair and more entertainment. For a more traditional affair on Sat 2 Nov, head to the Butchers Coppice Scout Camp and Community Outdoor Centre for 6pm for the Bournemouth Traditional Family Bonfire and Fireworks Display. Once the bonfire is lit there's a build a Guy competition, archery, a gladiator challenge, a BBQ and fireworks at 7.30pm.
The Fireworks Night on Poole Quay promises street entertainers, live music and a fireworks display starting at 8pm (Tue 5 Nov).
In Ringwood, the Fireworks and Bonfire at Poulner Junior School is held in aid of the Parent Teacher Association on Sat 9 Nov.
For more info on Guy Fawkes fireworks displays around the UK, see our Bonfire Night Guide.