The Crystal Maze to return for full series
Bang Showbiz
28 November 2016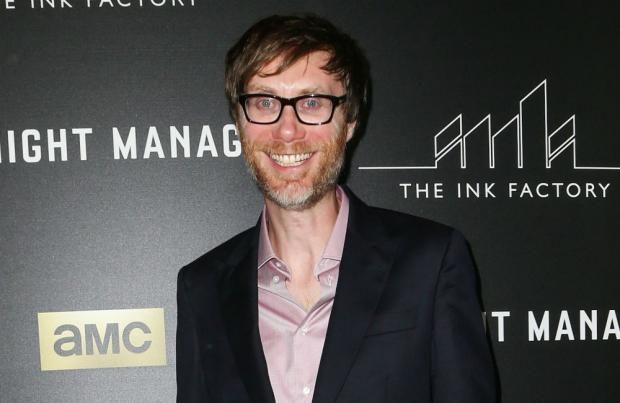 'The Crystal Maze' will return next year for a full series following the success of the charity special in October, but Stephen Merchant is adamant he doesn't want to present it
'The Crystal Maze' is set to return for a full series next year.
The legendary game show, which came to an end in 1995, hit television screens in October for a one-off charity special for Stand Up To Cancer and proved such a hit with viewers that bosses have decided to give it the go-ahead for a full installment.
A spokesperson for Channel 4 said: "Due to the overwhelming popularity of the Stand Up To Cancer special early conversations are being had about 'The Crystal Maze'."
However, producers have found themselves in a sticky situation as Stephen Merchant, who successfully fronted the one-off special last month, is adamant he doesn't want to return for a full series because he wants to focus on his film career.
A source explained to The Sun newspaper: "Stephen has made Channel 4's job a lot harder by refusing to return for a full series. He was never too keen but the hope was he'd be swayed by the ratings. Channel 4 is desperate to get the show back on air as soon as it can and is looking for it to be a significant part of its 2017 schedule but the fact it has no host is obviously a major obstacle."
However, the 42-year-old star's snub of the series hardly came as a surprise to Channel 4 as he's always said he never wanted to take on the full-time role.
He said just after the charity special hit screens five weeks ago: "We haven't discussed it being a full series but for me, personally, that would be tough."
The original series ran from 1990 until 1995 and was previously fronted by 'The Rocky Horror Show' creator Richard O'Brien and punk rocker Ed Tudor-Pole.
At the height of its popularity, the series drew in up to six million viewers per episode, making it the most popular show on Channel 4 at the time.
The programme famously featured four zones, Aztec, Industrial - which was later replaced by Ocean - Futuristic and Medieval, where the contestants took part in a series of challenges and games in order to win crystals, each of which gave them five seconds in the final crystal dome.
In the finale, the teams had to grab 100 gold tokens which blew around the dome, but lost one for every silver they also had.
Just 18 out of the 83 teams who took part in the show over the years managed to win.