Tom Holland in talks for Chaos Walking
Bang Showbiz
29 November 2016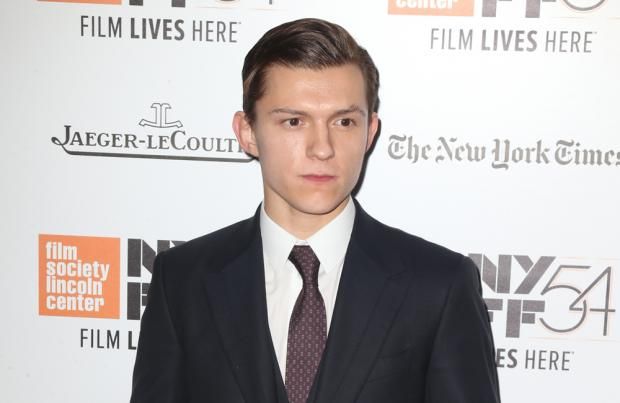 Tom Holland is in talks to join the cast of upcoming dystopian thriller 'Chaos Walking' alongside Daisy Ridley
Tom Holland is in talks to join the cast of 'Chaos Walking'.
The 20-year-old actor is wanted by Lionsgate to star with Daisy Ridley in the dystopian thriller, which is based on Patrick Ness' trilogy of young adult books published under the same title.
The three books - 'The Knife Of Never Letting Go', 'The Ask And The Answer' and 'Monsters Of Men' - are set in a future where Earth has been ruined and humans have colonised the New World but an infection called the Noise released by the native species the Spackle hits the humans which kills all of the women and leaves the men able to hear each other's thoughts and the thoughts of animals.
Holland is set to play Todd Hewitt the only boy left in Prentisstown, which is comprised of men, who must fight the plans of an autocrat who takes control of the settlement with the intent to destroy the Spackle after finding mysterious girl Viola (Ridely) who is not affected by the Noise.
Doug Liman is to direct the motion picture with Allison Shearmur, while Doug Davison is producing and Jamie Linden has written the latest script.
The film is expected to be released in 2018.