Aston Merrygold rules out JLS reunion
Bang Showbiz
2 December 2016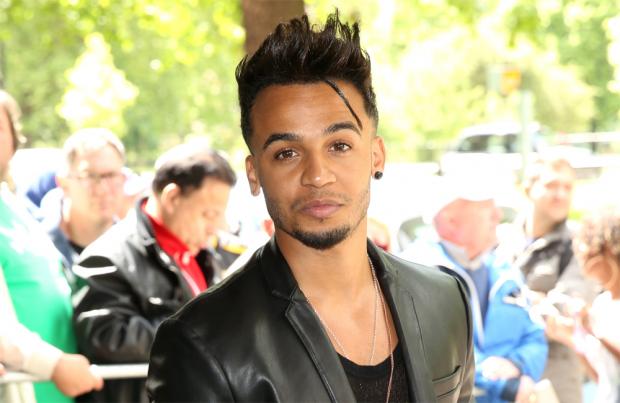 Aston Merrygold says a JLS reunion is not on the cards and probably never will be
Aston Merrygold has ruled out a JLS reunion.
The 28-year-old pop star says he and his band mates, Marvin Humes, Oritse Williams and J.B. Gill - who split up in 2013 - have "no plans" to get back together because they are content doing their own separate projects.
Asked if they will reunite, he exclusively told BANG Showbiz, he said: "No it's not in the plan. I think everyone expects it because of what has been happening over the last few years in terms of everyone has been doing it [reuniting].
"But, we made the decision that we are happy - and we are still family and we are still close - and we are happy to try new things. There is now plan I am afraid."
Aston previously said he has found it "liberating" to solely be in control in the studio working on his debut solo album 'Showstopper', which is yet to be released, but insists he and the boys always keep in touch.
He said: "The experience has been liberating so far. It's exciting because you don't know what's round the corner."
Discussing whether he feels lonely without the JLS guys with him in the studio, he added: "Not so much because I've got a fantastic team. Publicly me and the boys aren't together as a band, but we're still in touch, we're always messaging each other and we're behind each other 100 percent."
Meanwhile, the 'Beat Again' hitmaker has teamed up with UK charity Cash for Kids for their annual Mission Christmas campaign, which raises money and donates gifts to disadvantaged children.
Talking about how he got involved, he said: "I jumped at the chance.
"When you hear certain stories of underprivileged children in the country who don't get to experience Christmas like we think Christmas is, in terms of getting presents and all the magic and that kind of stuff, there are a lot of kids who don't get to experience that at all. It is quite heartbreaking hearing the stories and so I had to get involved."
Aston is asking everyone to donate an extra gift for Cash for Kids Mission Christmas go to www.cashforkids.uk.com/mission and check out the brand new track 'Too Late' available to pre-order here https://itunes.apple.com/us/album/too-late-single/id1176170433