Fawlty Towers named best British sitcom by comedians
Bang Showbiz
4 January 2017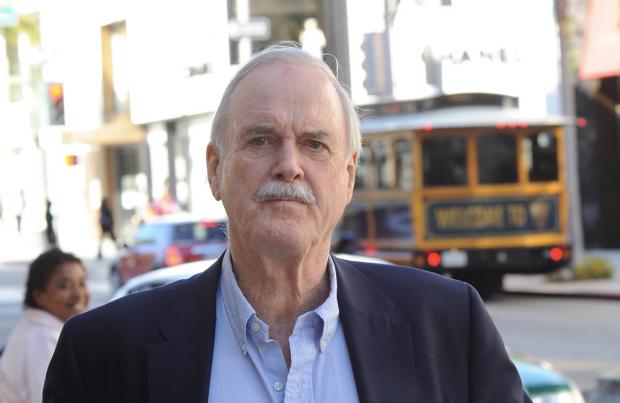 John Cleese's 1970s comic creation 'Fawlty Towers' has been named the best British sitcom of all time in a poll of comedians
'Fawlty Towers' has been named the best British sitcom of all time by UK comedians.
The Gold TV Comedy Audit polled over 100 professional comedians, including David Baddiel, Jenny Eclair, Zoe Lyons, Reece Shearsmith, Alexei Sayle and James Acaster, to give their favourite comedy shows, one-liners, scenes, characters and actors.
The study was commissioned to celebrate the launch of the first full series of 'We Have Been Watching on Gold', which starts on Wednesday night (04.01.17) at 8pm and to kick-off the 25th anniversary year for Gold.
The series sees some of Britain's best-loved comedians and comic actors, such as Ricky Tomlinson, Ralf Little, Sally Phillips, Sarah Hadland, Russell Tovey, Sarah Solemani, Meera Syal, James Acaster, David Baddiel and Larry Lamb, watch classic comedy episodes both old and new and then giving their opinions and views.
John Cleese and Connie Booth's 1970s show - which ran for just 12 episodes - about cynical and snobbish hotelier Basil Fawlty and the mishaps that occur at his Torquay-based establishment easily came out on top with 32 per cent of the total vote.
In second place was 'I'm Alan Partridge' with 26 per cent, then 'Blackadder' with 21 per cent of votes was third with 'The Office' and 'Father Ted' rounding off the top five.
Surprisingly perennial favourite 'Only Fools and Horses' - starring David Jason as wheeler dealer Derek 'Del Boy' Trotter - only finished in seventh spot.
Favourite British Sitcom full list:
1. 'Fawlty Towers - 32 per cent
2. 'I'm Alan Partridge' - 26 per cent
3. 'Blackadder' - 21 per cent
4. 'The Office' - 18 per cent
5. 'Father Ted' - 16 per cent
6. 'Peep Show' - 12 per cent
7. 'Only Fools and Horses' - 9 per cent
8. 'The Thick of It' - 8 per cent
9. 'Absolutely Fabulous' - 8 per cent
10. 'Porridge' - 7 per cent