How to get tickets to see Hamilton in London and what dates it's playing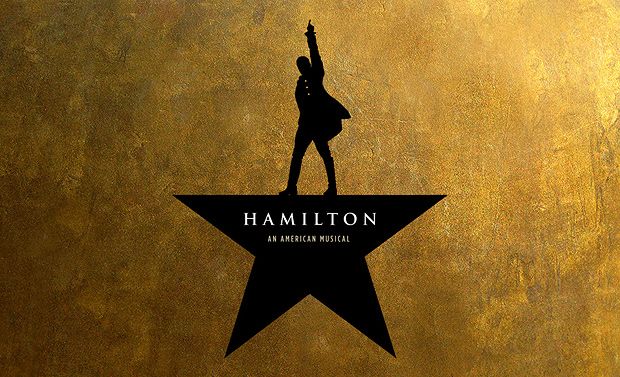 Dates and ticket prices announced for Hamilton's forthcoming West End run
Lin-Manuel Miranda's Broadway mega-hit Hamilton has stolen the hearts of musical-lovers the world over, many who haven't actually even seen show live. It's garnered huge critical acclaim, winning many accolades along the way, including being nominated for a record-setting 16 Tony Awards. So what's all the fuss about?
Put simply, it's an exciting story, told through a score that is inspired heavily by hip-hop with affecting lyrics and a wonderfully diverse cast. The album featuring the cast recording of the show also previously made it to the charts and even won a Grammy Award for Best Musical Theatre Album. Need we say more?
If you're as Hamilton-obsessed as we are or even new to the Hamilton-hype sweeping the nation, we have some great news for you. Dates and ticket prices have just been confirmed for the musical's forthcoming run on the West End at the Victoria Palace Theatre.
Dates and prices
Previews will run from 21 Nov through to 6 Dec, with tickets being priced between £32.50 and £79.50. Following 7 Dec, they'll be £37.50 to £89.50. The show will be taking bookings up to 30 Jun 2018.
The producers have noted that there will be 295 seats at every show priced at £37.50 or less. What's more, you'll also get the chance to enter daily and weekly lotteries for tickets, with daily tickets costing only £20 and weekly tickets, £37.50.
Performance times
The regular performance times for the show are 7.30pm from Mon to Sat, with a 2.30pm performance on Thu and Sat. Hamilton runs for 2 hours and 45 minutes, with one 15-minute interval.
Where to buy tickets
Tickets are only available on three websites:
hamiltonthemusical.co.uk
delfontmackintosh.co.uk
Make sure you don't get caught out by any other websites that may claim to have tickets. Those tickets will not get you entry to the show of your choice.
How to pick up your tickets
You won't have to worry about pesky ticket touts because a new paperless ticketing system is being implemented, which means that no tickets will be issued before the day of the performance. Instead, you'll have to swipe your bank card at the box office to get your tickets on the day and present photo ID as well as the original email confirmation..
With tickets this affordable and so many opportunities to get access to them, there's a good chance that you may get to see Hamilton in the near future.
General tickets on sale from 30 Jan 2017 at 12pm.