Robson Green gave up drinking for good looks
Bang Showbiz
4 February 2017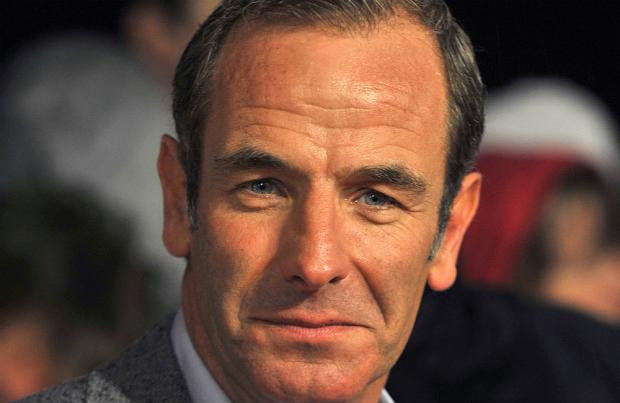 Robson Green has admitted he ditched the booze in order to look flawless on screen
Robson Green gave up drinking because he wanted to look good on TV.
The 'Grantchester' actor rarely indulges in alcohol anymore because he is conscious of the damaging effects it could have on his body and appearance.
He said: "I don't drink any more but I'll have a sip of champagne now and then.
"I was brought up in a drinking culture but I'm conscious of how it makes me look on camera - I've never wanted a drinker's face."
And the 52-year-old star pushes himself in the gym on a regular basis as he is finding it increasingly difficult to stay in shape now he's getting older.
He told Woman magazine: "I work out five times a week. I'm 53 this year and It's a lot harder to stay in shape. I also try to eat healthy and now have cold showers - it gets my circulation going."
Robson's biggest role models have always been his parents and they have had a strong influence on his career.
He said: "Growing up I didn't admire celebrities - my biggest inspiration were my parents. My father was a hard-working man. He didn't have a choice - he had to go down the mines. He and my mother worked hard to ensure we didn't go without. I've always tried to work hard out of respect to them.
"Fame has made me more economically stable but it hasn't changed me.
"I've always been a storyteller. Being an actor was never about escapism or having a split personality. My parents took me to see 'Bedknobs and Broomsticks' as a kid and I realised I wanted to be part of that world."