Brian May to release new album with Kerry Ellis
Bang Showbiz
3 March 2017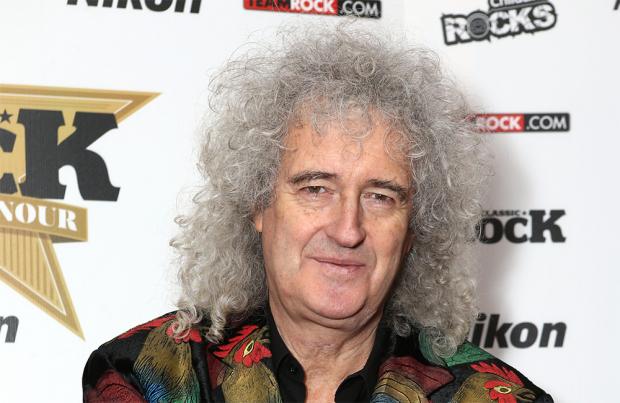 Brian May has announced a second studio album with his long-time collaborator Kerry Ellis, entitled 'Golden Days'
Brian May has teamed up with his collaborator of 13 years Kerry Ellis for their second studio LP 'Golden Days'.
The record features five original compositions, two by May, including the title track, and three by May and Ellis, and it also includes new arrangements of classic songs including a tribute to the late blues virtuoso Gary Moore and Thin Lizzy's Phil Lynott , 'Parisienne Walkways'.
Speaking about the record, the Queen guitarist said: "This album is a true collaboration between Kerry and myself.
"Five years ago, 'Anthems' was the result of me producing an exciting new artist - Kerry Ellis. This new record has both our names on it, and breaks new ground. We produced ourselves together as a team. I feel confident it's the best thing we've ever done and a worthy testament to 13 years of belief. It also happens to feature Britain's most beautiful voice!"
Also featured are May's remakes of 'Born Free', the May-Ellis 'The Kissing Me Song', a re-cast of Ruth Moody's powerful 'One Voice', and a new version of 'Amazing Grace'.
Alongside the classics are brand new self-penned high energy offerings such as, 'It's Gonna Be All Right' (The Panic Attack Song) and 'Roll With You' and 'Love In A Rainbow'.
Ellis, 37, says the record is a reflection of her musical journey with the 69-year-old rocker.
She said: "This new album has been a real journey of discovery and I feel so proud of how Brian and I have developed over the years; we have learnt how to work together and inspire each other to create special performances and music.
"The album is really a mixture of our experiences and has a story behind each song. Brian and I have had such fun developing it and can't wait for people to hear it."
The announcement of the new record - which follows 2013's 'Acoustic by Candlelight' LP - is a real treat for fans of the duo as it comes after Brian was forced to postpone a series of show with Kerry in December after battling with a "persistent illness".
'Golden Day's is slated for release on April 7 via Sony Music.