Vic Reeves and Bob Mortimer making show for BBC
Bang Showbiz
26 March 2017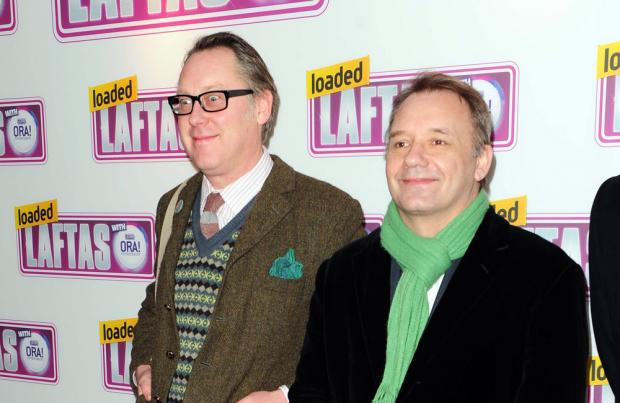 Vic Reeves and Bob Mortimer have revealed they're making a show for the BBC but it's completely different from anything they've done before because it's "really cheap."
Vic Reeves and Bob Mortimer are making a "low-quality" show for the BBC.
The popular comedy duo are in the process of writing a new sketch series, which will be different to any other programme because it is "really cheap".
Vic - whose real name is Jim Moir - said: "We're writing a sketch show for the BBC, it's going to be absolutely brand new, nothing has ever been done like this before.
"It's done on the cheap. Really cheap. And also on the hoof. It's about really low-quality filming and low-quality comedy."
The pair have made a string of shows together during their partnership, but Vic finds it hard to single out a favourite.
Asked his favourite show he's worked on, he said: "'Catterick', I enjoyed filming that, 'Big Night Out'. 'Bang Bang It's Reeves and Mortimer'. There's too many rally, isn't there?"
The 58-year-old star insists he is much less of an "idiot" than his comic alter ego.
Asked the difference between Jim and Vic, he told BANG Showbiz: "Vic is a character I invented to play the idiot who is Vic Reeves, the rest of the other time I'm Jim Moir.
"If you look at me in 'Hebburn' or the dramas I've been in, I'm called Jim Moir, unless I'm being Vic. Vic is a moron, he's a complete idiot. And he only ever performs with Bob Mortimer."