Dwayne Johnson will shoot Jungle Cruise in 2018
Bang Showbiz
10 April 2017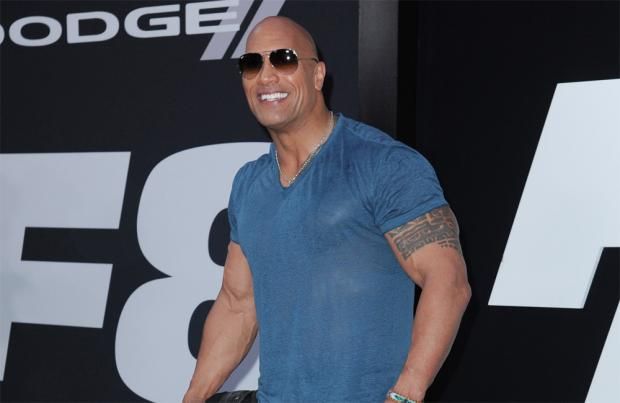 Dwayne 'The Rock' Johnson has been given a date when shooting will start on Disney's 'Jungle Cruise', with cameras set to start rolling in spring 2018
Dwayne 'The Rock' Johnson will starting shooting Disney's 'Jungle Cruise' next year.
The 44-year-old action man actor has been attached to the project since 2015 and after being put on the shelf for months the studio has now set a date to get the cameras rolling.
The reason for the delay has been rewrites from the original script by Focus team John Requa and Glenn Ficarra with J.D. Payne and Patrick McKay working on the most recent draft.
The movie is the latest that Disney is basing on its theme park attractions following the hugely successful 'Pirates of the Caribbean' franchise starring Johnny Depp - the final ride which was overseen before Walt Disney's death in 1967 - 2013's Eddie Murphy-led 'The Haunted Mansion' and 2015's less successful 'Tomorrowland' which starred George Clooney and shares its name with the themed area at all the Magic Kingdom parks.
No plot details for 'Jungle Cruise' are currently known other than that WWE wrestler-turned-actor Johnson will play the main hero and will be on a jungle adventure that goes wrong. There is also no director attached to the project yet.
Johnson is set for a busy 2017 ahead of filming 'Jungle Cruise' next spring.
The Hollywood hunk can currently be seen in cinemas in 'The Fate of the Furious' and will then be in the 'Baywatch' movie and then the new 'Jumanji' film.
Johnson will also be shooting creature feature 'Rampage' - which is based on the 1980s video game of the same name - this year and then moves on to 'Skyscraper'.