Showcasing Scotland concerts announced for The Great Escape 2017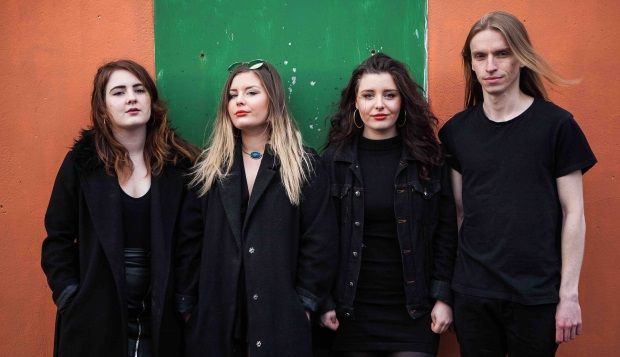 Be Charlotte, TeenCanteen, The LaFontaines and Shogun are among the acts that will be performing
The Great Escape Festival in Brighton is often seen as the UK's answer to South by Southwest, with its emphasis on new music making it a haven for industry heavyweights on the search for up-and-coming talent. The three-day festival and music convention has been showcasing the best new acts from around the world since 2006 and this year will be no different with over 450 artists and bands set to play across more than 30 venues.
Along with the already confirmed lineup which includes Rag'n'Bone Man, Slaves, Rejjie Snow and Marika Hackman among many others, eight top Scottish acts will be heading down to the seaside to perform at two Showcasing Scotland concerts, supported by Creative Scotland.
Be Charlotte, Emme Woods, Saint PHNX, Shogun, Spinning Coin, TeenCanteen, The LaFontaines and The Van T's will add to the already diverse and varied 2017 lineup, which is set to attract over 3500 industry figures from bookers to label executives.
Alan Morrison, Head of Music at Creative Scotland said: 'Creative Scotland is delighted to be working closely with The Great Escape to present this year's showcases. Every May, the eyes and ears of the music industry turn towards Brighton, where the festival has become a fantastic springboard to launch emerging talent into European territories and beyond. The Scottish acts on the bill are at the top end of 2017's ones-to-watch lists and cover an impressive range of styles and genres. This is a partnership that will deliver a tangible boost for music-making in Scotland.'
As well as the showcases, Creative Scotland and Born to be Wide will host an international networking reception, aiming to provide Scotland's music industry and musicians the opportunity to meet with international guests from a variety of areas in the industry.
Michael Lambert, Director of Born To Be Wide said: 'We are delighted to be working with Creative Scotland to present the Scottish networking reception at the Great Escape festival in Brighton. For many acts who have performed at Wide Days, including Fatherson, Honeyblood, Elle Exxe, Be Charlotte and The Van T's, The Great Escape is the next stop and we are pleased to be able to provide a focal point to connect Scottish musicians and music businesses, with the international industry.'
The Showcasing Scotland concerts, hosted by BBC Radio Scotland's Vic Galloway, will take place on Thu 18 May and Fri 19 May at Brighthelm, Brighton.
Showcasing Scotland at The Great Escape 2017:
Thu 18 May:
Emme Woods – 12.30pm
The LaFontaines – 1.30pm
The Van T's – 2.30pm
Be Charlotte – 3.30pm
Fri 19 May:
TeenCanteen – 12.15pm
Saint PHNX – 1.15pm
Shogun – 2.15pm
Spinning Coin – 3.15pm
Tickets for The Great Escape 2017 are available now.