Comedian Ed Byrne announces extra UK dates for his new show Spoiler Alert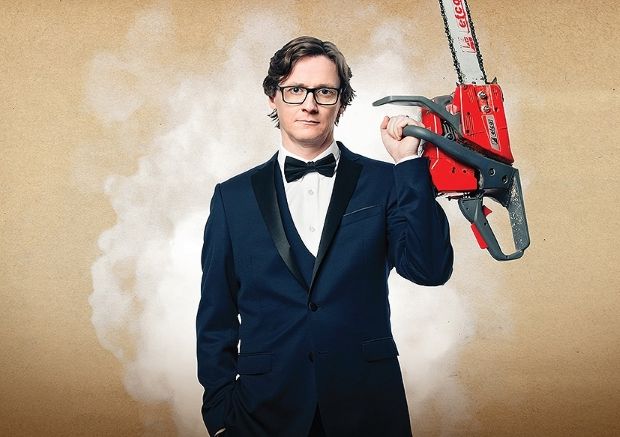 Irish stand-up performs new material throughout 2017 and 2018, in a show he nearly called I'll Millennial You in a Minute
Comedian Ed Byrne has announced an extensive UK tour in support of his new show Spoiler Alert, with presale tickets available now.
The Irishman, known for his regular appearances on TV show Mock The Week, and a famous routine where he dissects the lyrical content of Alanis Morissette's 'Ironic', kicks off the UK tour after an Edinburgh Festival run, with a show at Roses Theatre in Tewkesbury on Mon 25 Sep.
He's gigging right through to next Spring, concluding the 'Spoiler Alert' tour at Newcastle's Tyne Theatre on Sat 24 Mar 2018.
Byrne says the show will ask the question on everyone's lips – are we all spoiled little brats?
He added: 'I originally intended to call the show, "I'll Millennial You in a Minute", but my promoter considered the title, "off-puttingly baffling". That's my own chainsaw in the photo, by the way.'
Get your presale tickets now, with tickets on general sale Fri 28 Apr.