Marilyn Manson announces UK tour for December 2017, find out how to get tickets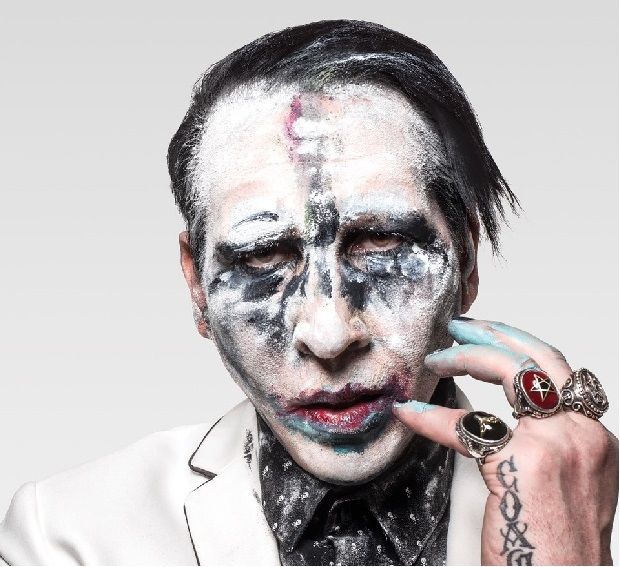 Alternative icon plays five dates in support of tenth album Heaven Upside Down, released later this year
American alternative icon Marilyn Manson is to play five UK dates in December with tickets on sale Fri 19 May at 10am.
Manson is touring in support of his soon to be released album Heaven Upside Down, which is the tenth studio album of his prolific but often controversial career. Kicking off at Manchester's O2 Apollo on Mon 4 Dec, he plays Glasgow, Wolverhampton and Newport before rounding up at London's SSE Wembley Arena on Sat 9 Dec.
Rising to prominence during the 1990s thanks to hit albums Mechanical Animals, Antichrist Superstar and Holy Wood (In the Shadow of the Valley of Death), Manson became a regular fixture on MTV, as his musical vision – two parts metal, one part glam and one part goth – came accompanied with ambitious and often disturbing visual accompaniments for tracks like 'The Beautiful People', 'The Dope Show' and 'Disposable Teens'.
Now into his third decade as a recording artist, Manson has survived countless religious protests and even congressional hearings set out to establish whether his music had a violent effect on young listeners. Senator Joseph Lieberman offered the pull quote from heaven when he called Manson and band 'perhaps the sickest group ever promoted by a mainstream record company.' It hasn't stopped the kids – or the adults – from coming back.
Marilyn Manson 2017 UK tour dates:
Mon 4 Dec – O2 Apollo, Manchester
Tue 5 Dec – O2 Academy, Glasgow
Wed 6 Dec – Civic Hall, Wolverhampton
Fri 8 Dec – Newport Centre
Sat 9 Dec – SSE Wembley Arena, London
Tickets for Marilyn Manson go on sale Fri 19 May at 10am.