Vic Reeves and Bob Mortimer reviving Big Night Out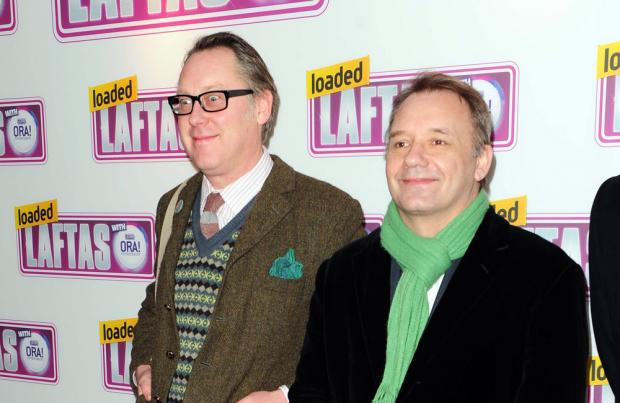 Vic Reeves and Bob Mortimer are reviving 'Big Night Out' for a one-off special on the BBC
Vic Reeves and Bob Mortimer are making a one-off special of 'Big Night Out' for the BBC.
The popular duo became household names on the cult comedy series that aired for just 15 episodes on Channel 4 from 1990 until 1991 and they've promised to go back to "their stage roots" in the forthcoming show.
The pair - whose show was based on their stand-up gigs at Goldsmiths Tavern in South London - said in a statement: "This is the show we wanted to perform back in the 1980s. Now the time is right. We will be increasing our respective heights in order to perform some of the more intricate and challenging moments."
The half-hour special will include cameos from new stars as well as old fan favourites.
Shane Allen, the BBC's controller of comedy commissioning, said: "In this special, Vic and Bob go back to their live stage show roots to mark three decades as the most pioneering, surreal and unique pairing in British comedy. With a mix of old and new characters, recorded in an intimate setting they give a modern spin on that rich tradition of English eccentricity that stretches back to the music hall, through Spike Milligan and The Pythons in creating characters that delight or baffle depending on who you are."
The news may come as a surprise to fans as last month the pair teased they were working on a "low-quality" show for the BBC that would be like "nothing" they've ever done before.
Vic - whose real name is Jim Moir - said at the time: "We're writing a sketch show for the BBC, it's going to be absolutely brand new, nothing has ever been done like this before.
"It's done on the cheap. Really cheap. And also on the hoof. It's about really low-quality filming and low-quality comedy."