Daryl Hall and John Oates join Steely Dan as BluesFest 2017 headliners, find out how to buy tickets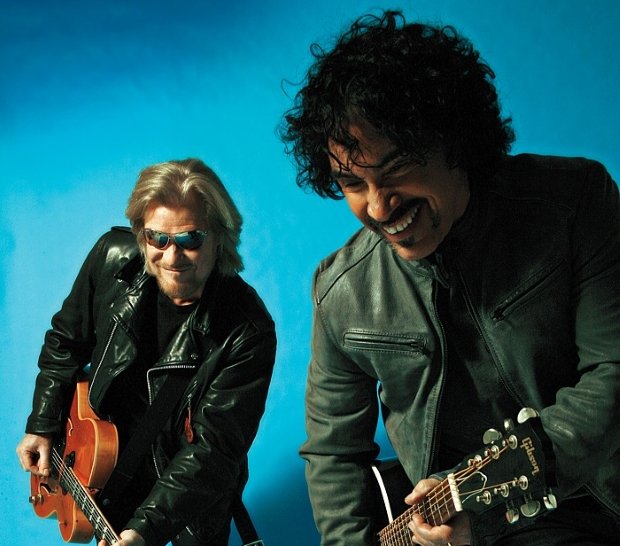 Duo bring their hit-strewn set to London's O2 Arena and Dublin's 3 Arena this October
Daryl Hall and John Oates have been revealed as the headliners for BluesFest 2017, joining Steely Dan at the top of the bill. Tickets are on sale from Fri 2 Jun at 10am.
The Philadelphia pair are one of the most successful songwriting duos of all time. They perform at London's O2 Arena on Sat 28 Oct and Dublin's 3Arena on Sun 29 Oct.
Selling over 40 million records throughout their career, they scored their first number 1 hit in America with 'Rich Girl', before a glorious streak in 1981 saw 'Kiss On My List', 'I Can't Go For That' and 'Maneater' top the charts.
Their other single that year, 'You Make My Dreams' is one of their best known hits too, and despite only charting at number 5, it's been put to memorable use at the movies, most notably in 1998's The Wedding Singer and 2009 romantic-comedy 500 Days of Summer.
Their sound, a fusion of rhythm and blues and rock and roll, has won then legions of fans, making them an excellent shout to top the BluesFest bill.
They'll be joined by Chris Isaak, with many more still to be confirmed.
Daryl Hall and John Oates' BluesFest 2017 dates:
Sat 28 Oct – O2 Arena, London
Sat 29 Oct – 3 Arena, Dublin
Tickets on sale Fri 2 Jun at 10am.