Pixie Lott defends The Voice Kids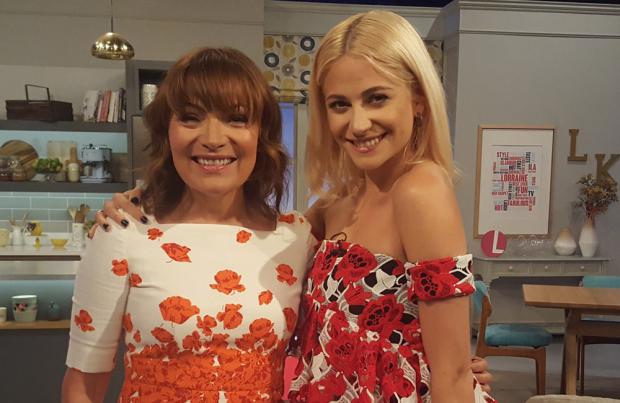 'Gravity' hitmaker Pixie Lott has defended the new show 'The Voice Kids', claiming child performers need to experience knock backs in the music industry
Pixie Lott thinks 'The Voice Kids' helps contestants get used to rejections.
The 26-year-old 'Gravity' hitmaker started auditioning around the same age as some of the contestants on the new show and believes the series helps the children get used to the "nos and knock backs" everyone in the music industry faces day-in day-out.
Speaking to 'Lorraine' on Wednesday (07.06.17), Pixie said: "They are going to have to get used to it. 'The Voice Kids' is such an amazing platform. They are so young and at the beginning of their career.
"When I was the same age I was doing auditions similar to this one. It puts you in such a good stead for being in the industry for a long term.
"They will have to get used to all the nos and knock backs. It teaches you to learn and have that thick skin from a young age."
Pixie, who joins fellow judges Will.i.am and McFly's Danny Jones on the panel, admits some of children on the show are "well beyond their years".
She said: "It's absolutely insane. I don't know where they find these kids. It gives you goosebumps listening to them.
"I feel so lucky to witness these moments. The sound comes out their mouths is well beyond their years. It's crazy how good they are.
"I loved every second of it. Being around that young talent gets me excited. The energy is off the scales. It's just magic. There's so many stars."
The 'Mama Do' singer also said she loves the show because of the "pure innocence" of the children taking part.
Pixie said: "It reminds me so much of me. They are so excited to be there. Their pure innocence of love of performing and their fearlessness. They have no fear.
"When I was young I didn't have any fear. You do it because you love it. Literally the love of singing that's why you're there."