Buy presale tickets for alt-rock giants Placebo, touring the UK in October 2017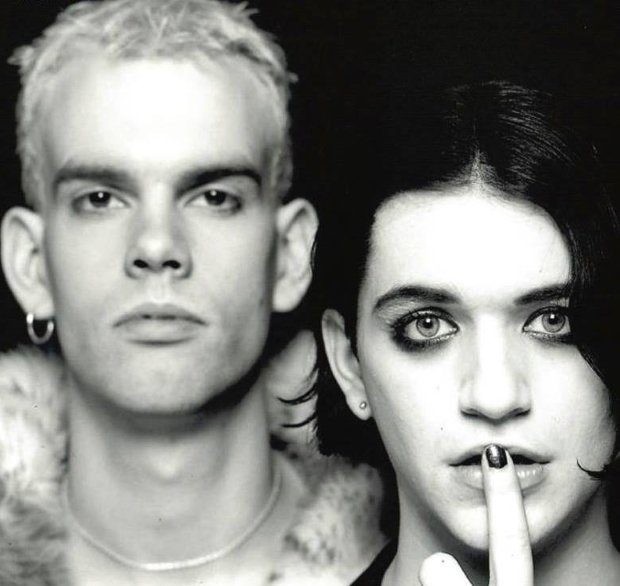 Brian Molko and band, responsible for hits like Pure Morning and Nancy Boy, are celebrating 20 years in the business with an extensive tour
Alt-rock giants Placebo have announced UK tour dates, with presale tickets available now.
Brian Molko and Stefan Olsdal's band have been going strong for two decades, known for a series of big guitar hits in the 1990s and their androgynous style. The shows come fresh off the back of last year's retrospective album A Place For Us To Dream – 20 Years Of Placebo and new single 'Jesus' Son'.
The tour dates kick off at Edinburgh's Usher Hall on Sat 7 Oct, running though to Mon 23 Oct at London's Brixton Academy
Placebo's self-titled debut album was released in 1996, and featured the massive single 'Nancy Boy', as well as cult favourites '36 Degrees' and 'Teenage Angst'.
1998's Without You I'm Nothing raised their profile further still, with 'Pure Morning' and it's refrain of 'a friend in need's a friend in deed' dominating the airwaves, and 'Every You Every Me' reaching number 11 in the UK singles chart and featuring in the Cruel Intentions soundtrack.
With seven albums of material to choose from, and tracks like 'The Bitter End', 'This Picture' and 'Taste In Men' to choose from, Placebo will bring some angst-filled nostalgia to a town near you.
Placebo 2017 UK Tour Dates:
Sat 7 Oct – Usher Hall, Edinburgh
Sun 8 Oct – Caird Hall, Dundee
Mon 10 Oct – Dome, Doncaster
Tue 11 Oct – Empress Ballroom, Blackpool
Thu 13 Oct – Rivermead, Reading
Fri 14 Oct – Motorpoint Arena, Cardiff
Sun 16 Oct – Guildhall, Portsmouth
Mon 17 Oct – Oasis, Swindon
Fri 20 Oct – Pavilions, Plymouth
Sat 21 Oct – Civic Hall, Wolverhampton
Mon 23 Oct – O2 Brixton Academy, London
Presale tickets for Placebo are available now, general sale begins Fri 9 Jun at 9am.