Buy tickets for indie-pop starlets Alvvays, on tour in the UK in October 2017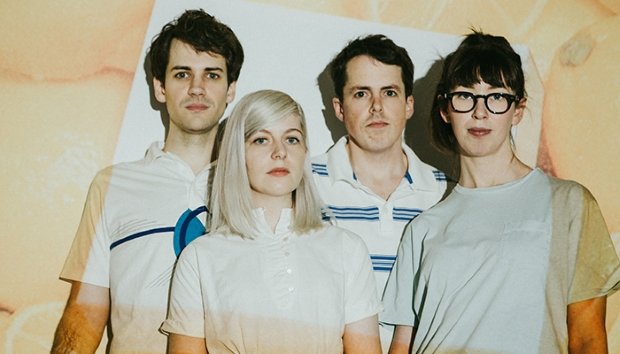 Toronto four-piece perform eight headline shows across the country, and stop off at End of the Road festival in Wiltshire
Canadian indie-poppers Alvvays will tour the UK in August and September, with tickets on sale Fri 9 Jun at 9am.
The band will play nine dates across the country in support of second album Antisocialites, which is released on Fri 8 Sep.
The run of shows kicks off in the east end of Glasgow, at Saint Lukes on Sun 27 Aug. The band then visit Sheffield and Southampton, before performing at the fantastic End of the Road festival in Wiltshire. The tour resumes at Birmingham's O2 Institute 2 on Sun 3 Sep and finishes on a former Cargo ship, Bristol's Thekla, on Sat 9 Sep.
Antisocialites has been teased with single 'In Undertow', a blissful 3 minutes of dreamy pop that should whet the appetite of fans across the country. Their self-titled debut, released in 2014, featured 'Marry Me, Archie', 'Next of Kin' and 'Adult Diversion' and was one of the year's most acclaimed records.
The comeback promises much, and you'd bet on the Toronto four-piece to deliver.
Alvvays 2017 UK tour dates:
Sun 27 Aug – Saint Luke's, Glasgow
Mon 28 Aug – Leadmill, Sheffield
Tue 29 Aug – Talking Heads, Southampton
Thu 31 Aug-Sun 3 Sep – End of the Road, Wiltshere
Sun 3 Sep – O2 Institute 2, Birmingham
Mon 4 Sep – Rescue Rooms, Nottingham
Wed 6 Sep – Bullingdon Arms, Oxford
Thu 7 Sep – Gorilla, Manchester
Fri 8 Sep – KOKO, London
Sat 9 Sep – Thekla, Bristol
Tickets for Alvvays go on sale Fri 9 Jun at 9am.