Paisley Spree Festival announces 2017 lineup with tickets on sale Wed 21 Jun at 9am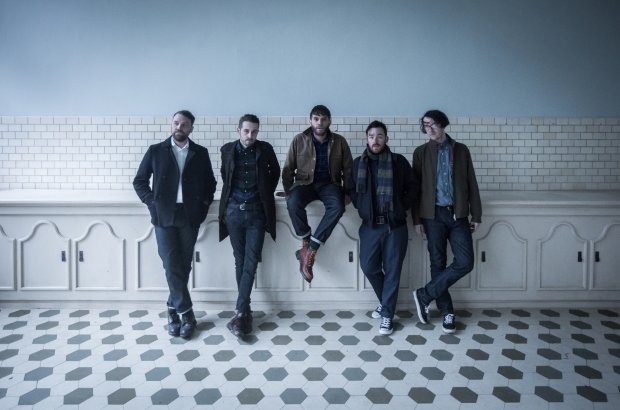 A special collaboration between Frightened Rabbit and the Royal Scottish National Orchestra tops the bill, with Emma Pollock, RM Hubbert, Kris Drever and acts from all over the world coming to the boost the city's UK City of Culture 2021 bid
The lineup has been revealed for the sixth annual Paisley Spree Festival, with a one-off collaboration between Frightened Rabbit and the Royal Scottish National Orchestra (RSNO) top of the bill. Tickets go on sale Wed 21 Jun at 9am.
The performance by Scottish indie heavyweights Frightened Rabbit and the RSNO takes place at the stunning 850-year-old Paisley Abbey on Tue 17 Oct. Each year a contemporary act gets the classical take on their back catalogue, with Idlewild and Justin Currie among previous collaborators, and it's been a favourite with punters each year.
Across the town in a specially-built Spiegeltent, 'Caledonia' writer Dougie MacLean will perform with Canada's De Temps Antan on Wed 18 Oct. Breabach, Talisk and Lau's Kris Drever continue the trad theme on Fri 20 Oct, while Sharon Shannon and Fara play the same venue on Sun 15 Oct.
Emma Pollock and RM Hubbert – nominated for this year's SAY Award for the fantastic Telling The Trees – perform at Paisley Arts Centre on Sun 15 Oct, and a week later on Sun 22 Oct, the stage will be graced by artists from the roster of Eigg-based label Lost Map, with a lineup curated by its founder The Pictish Trail.
From further afield, and in support of Paisley's vibrant bid to be UK City of Culture 2021, there's Americana from Boston's Laura Cortese and the Dance Cards and Yola Carter, and an opening night concert that sees traditional music from Scotland and India brought together. From these lands, Ross Ainslie, Blue Rose Code and Angus Lyon will perform, whilst visiting from from India are Smita Bellur, Asin Khan Langa and Sawai Khan.
Paisley's own story will be told in a show featuring and curated by acclaimed songwriter James Grant, while a 'Banks Supper' will take place, inspired by Iain Banks' novel Espedair Street, which tells the – fictional – story of Frozen Gold, a wee band from Paisley who become global stars. Award-winning author Alan Bissett will add his wit to the celebrations.
Still to be announced is a week of free children's shows that will take place over the school October holidays, and another magnificent headline act.
Paisley 2021 bid director Jean Cameron said: "In the year we are bidding to be UK City of Culture 2021 it is fitting the Spree bill manages at once to be outward-looking and internationally-flavoured, yet also unmistakably Paisley – showcasing the town's unique story and giving a platform to some of our fantastic local talent."
Tickets for Paisley Spree Festival go on sale Wed 21 Jun at 9am.