Buy tickets for Busted at Royal Albert Hall on Tue 17 Oct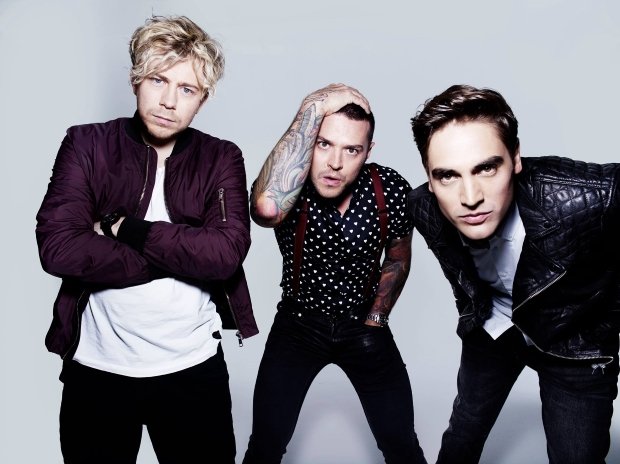 Pop punks are back after splitting in 2005, with Charlie, Matt and James all along for the ride
Busted have announced a headline show at the Royal Albert Hall, with tickets on sale Fri 23 Jun at 9am.
The pop rock act, who became chart sensations at the turn of the millennium, will play at the iconic venue on Tue 17 Oct.
Consisting of James Bourne, Matt Willis and Charlie Simpson, the group released their cheeky debut single 'What I Go To School For' in 2002. It was followed by the Back To The Future influenced 'Year 3000' before, third time lucky, 'Crash and Burn' topped the Charts in 2003. Pub quiz question; name the only band whose first three singles entered the charts at numbers 3, 2 and 1, in that order? You guessed it!
Follow up album A Present For Everyone brought chart success again with 'Crashed The Wedding', 'Air Hostess', 'Who's David?' and '3AM'. There was trouble in paradise though and the band split in early 2005. Simpson decided he was fed up of singing about sexy schoolteachers and stewardesses, and wanted to reference Chuck Palahniuk in his post-hardcore band Fightstar. Can you imagine Busted releasing an EP called 'They Liked You Better When You Were Dead?' I didn't think so.
Bourne and Willis carried on, the former's group Son of Dork releasing one album Welcome to Loserville, and the latter having a go as a solo artist. Post Busted, they were undoubtedly best known for performing as McBusted, their pop supergroup with McFly.
But, in an exciting and surprising twist, Charlie Simpson returned to a world of arena shows, sold out tours, hit singles and sizeable paychecks in 2015. Busted released third album Night Driver last year, and news of a fourth album is expected soon...
Tickets for Busted at Royal Albert Hall on Tue 17 Oct go on sale Fri 23 Jun at 9am.