Buy tickets for Toto, on tour in the UK and Ireland in 2018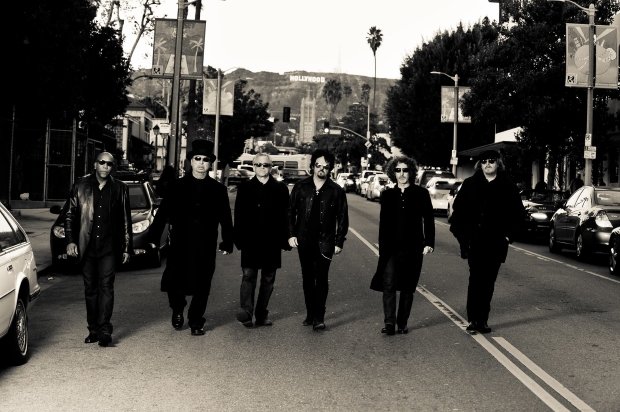 Known for hits like 'Africa', 'Hold The Line' and 'Rosanna' the group are celebrating 40 years in the business
Toto have announced a run of shows in the UK and Ireland as part of their 40 Trips Around The Sun tour, with tickets on sale now.
The group are celebrating 40 years in the music business. They kick off the run of shows at London's Royal Albert Hall on Sun 1 Apr, before heading to Manchester and then crossing the Irish Sea for Dublin and Belfast dates. The UK and Ireland leg of the tour finishes up at Glasgow's SEC Armadillo on Sun 8 Apr.
Initially an attempt to branch out from being merely some of the most sought after session players in America, Toto released their self-titled debut album in 1978, led by the single 'Hold The Line'.
1979's Hydra, and 1981's Turn Back followed soon after, before the smash success of Toto IV in 1982. Featuring some of the group's signature tunes, including the opening trio of 'Rosanna', 'Make Believe' and 'I Won't Hold You Back' it sold millions of copies worldwide. Oh, and it's closing track was 'Africa', which at some stage you've unwisely chosen to show off your karaoke prowess. No? Just me then?
Toto UK and Ireland 2018 tour dates:
Sun 1 Apr – Royal Albert Hall, London
Mon 2 Apr – Bridgewater Hall, Manchester
Wed 4 Apr – Vicar Street, Dublin
Sat 7 Apr – Waterfront Auditorium, Belfast
Sun 8 Apr – SEC Armadillo, Glasgow
Tickets for Toto's 40 Trips Around The Sun are on sale now.