Buy presale tickets for Blink 182 at Manchester's Castlefield Bowl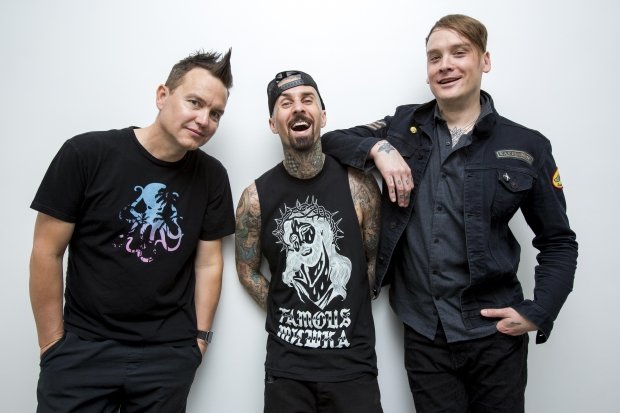 Punk pop legends had previously been forced to cancel show at Manchester Arena but will instead play on Fri 14 Jul
Blink 182 have announced a show at Manchester's Castlefield Bowl on Fri 14 Jul, with presale tickets available on Thu 22 Jun at 9am.
The band had been due to play at Manchester Arena on the same night, but were forced to cancel the show due to the terrorist attack at Ariana Grande's concert on May 22.
Ticketholders were refunded, but the pop punk legends have found a way to take in Manchester as part of their UK tour with Frank Turner and The Front Bottoms.
The band who formed in 1992, performed for over a decade with Travis Barker on drums, and Mark Hoppus (bass) and Tom DeLonge (guitar) sharing songwriting duties. From the sugary sweet (but often lyrically crass) of 1997's Dude Ranch, 1999's Enema of the State and 2001's Take Off Your Pants And Jacket, to the mature themes of 2003's self-titled album, they've proved to be one of the most influential groups of their generation.
It hasn't all been plain sailing though, with creative difficulties, personal tensions and near death experiences all impacting the group. DeLonge left the band permanently in 2015 and was replaced by Matt Skiba of Alkaline Trio.
The reassembled lineup released 2016's California, and with classic tracks like 'What's My Age Again', 'All The Small Things' and 'Dumpweed' and 'First Date' all still a regular fixture in the live set, it's an unmissable night for any pop punk fan.
Presale tickets for Blink 182's rescheduled show at Manchester's Castlefield Bowl on Fri 14 Jul go on sale at 9am on Thu 22 Jun.