Buy tickets for Ed Sheeran in Manchester at the Etihad Stadium on Thu 24 May 2018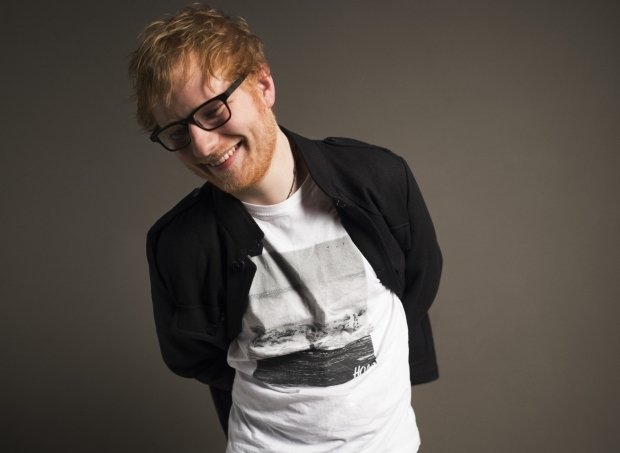 Megastar singer songwriter will play the home of Manchester City as part of stadium tour, tickets go on sale Sat 8 Jun at 10am
Ed Sheeran has announced a show at Glasgow's Manchester's Etihad Stadium on Thu 24 May 2018. Tickets go on sale Sat 8 Jun at 10am.
The singer-songwriter, who has gone from open-mics and couch surfing to mingling with Pharrell Williams, Taylor Swift and Elton John headlined Glastonbury 2017. He's sold 26 million albums worldwide and these days can practically fill the top ten of the singles chart by himself.
Ed's Etihad Stadium show is part of a UK tour which takes him to Belfast, Glasgow, Newcastle, Cardiff and London. It'll be his gig in the city since two shows at the Manchester Arena in April 2017.
After years of hard work travelling around the UK playing open mic nights, during which time the Yorkshire-born, Suffolk-raised singer found celebrity fans as varied as Example, Rio Ferdinand and even Jamie Foxx, Sheeran released his debut album + in 2011, which featured the singles 'The A Team', 'You Need Me, I Don't Need You' and 'Lego House'.
2014's X brought Sheeran his first number one single in 'Sing' a collaboration with Pharrell Williams, and also contained the acoustic ballad 'One'. This year's ÷ became the fastest selling solo album by a male artist in the UK's history. Sheeran played 'Castle on the Hill, 'Eraser', 'Shape of You and 'Galway Girl' from the record on the Pyramid Stage at Glastonbury last Sunday, by just an acoustic guitar and loop pedal. A brave move, maybe, but when you're one of the biggest stars in the world, it's no biggie.
Tickets for Ed Sheeran at Manchester's Etihad Stadium go on sale Sat 8 Jun at 10am. Don't miss out.