Peter Capaldi's Doctor Who will fight regeneration for Christmas return
Bang Showbiz
29 June 2017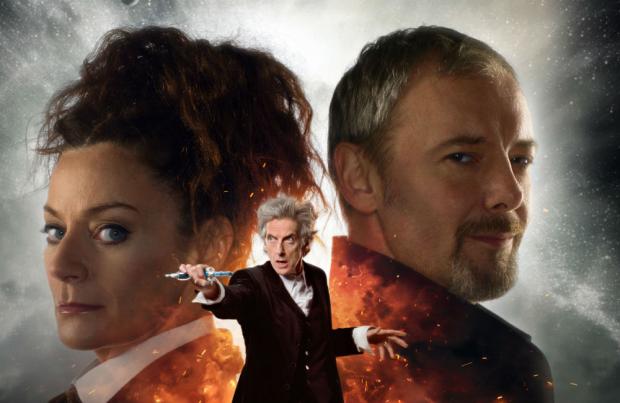 Peter Capaldi's Doctor Who will regenerate over five months, culminating in the Time Lord's full transformation in the special to air on Christmas Day
Peter Capaldi's Twelfth Doctor will definitely return for the Christmas special after he delays his regeneration in the Series 10 finale which airs on BBC One this Saturday (01.03.17)
The 59-year-old actor announced he was quitting the role in January and though it was always expected that he would say his final farewell in the festive episode the trailer aired ahead of the last installment of the current run, 'The Doctor Falls', showed him at the start of his regeneration process sparking speculation fans would the Thirteenth Doctor this weekend.
But showrunner Steven Moffatt - who is also walking away from the show this year, handing over the reins to 'Broadchurch' creator Chris Chibnall - has confirmed the Twelfth Doctor will fight his fatal injury to live on.
Moffatt told Doctor Who Magazine: "The doctor is mortally wounded, staggering out of the TARDIS into the snow and starting to regenerate. What you're seeing is the beginning of the process."
Viewers will witness the first signs of the transformation when the Doctor starts to glow but then the Time Lord finds a way to stop the process.
David Tennant's Tenth Doctor was able to stop a regeneration in the 2008 episode 'The Stolen Earth' after he is shot by a Dalek's ray but he manages to get inside the TARDIS and siphon off his regeneration energy into his severed hand which was kept in a jar inside his space craft.
Capaldi will definitely regenerate in the Christmas Day (25.12.17) story, in which is rumoured to be joined on an adventure with The First Doctor, who will be played by David Bradley.
Bradley, 75, played William Hartnell - the first actor to portray the iconic character - in 2013 drama 'An Adventure in Space and Time', a dramatisation about the creation of 'Doctor Who'.
Fans have already seen the Time Lord's companion Bill Potts - played by Pearl Mackie - be converted into a Mondasian Cyberman, and the 30-year-old actress admitted it was very "emotional" shooting the plot because so much is about to happen.
Asked if it was "emotional filming the death of [her] character", she said: "I mean, I'm quite an emotional person, so it was pretty emotional, I mean even just reading any of it and at the read through it was quite emotional because there's a lot of endings.
"I think that's credit to Steven's writing that you can get that kind of emotion from it when you read it that you're supposed to get when you watch it."