Rudimental and James Arthur put 'negative past' behind them on new song
Bang Showbiz
30 June 2017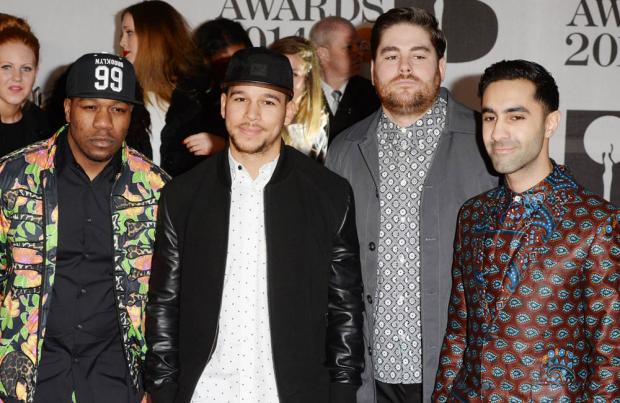 Rudimental and James Arthur's collaboration 'Sun Comes Up' is all about putting the past behind you and waking up to a new day
Rudimental's new song with James Arthur is about putting the "negative past" behind you.
The single - which is out now - is titled 'Sun Comes Up' and both the 'Say You Won't Let Go' hitmaker and the four-piece took from the lyrics that no matter what has happened, the next day the sun will rise and it will be a new day and a fresh start.
Kesi Dryden - who is joined by Piers Agget, Amir Amor and DJ Locksmith in the drum and bass group - mused: "The song is actually about a relationship breakup and how there is a new day when the sun comes up.
"But when James heard the song he said the message he got from it was there has been a lot of negative times in the past but when the sun comes up it is a new day, you have a new chance. There was a new lease of life he got from it."
Rudimental have opened up about how hard they found being on the road, especially DJ Locksmith who struggled being away from home the most, but say having each other helped the get through "tough times".
Kesi told the Daily Star newspaper: "I think the lucky thing about us is that there are four of us.
"And as a group we always help each other out through the tough times. But I do remember when we were on the road for six weeks, and Locksmith was really struggling, really missing his family and finding it really hard to be away for so long.
"But we were there for him, and we always are there for each other so it's very different.
"I can only imagine how hard it must be being a solo artist and having to get over their problems, because we rely on each other."